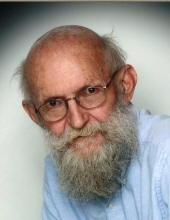 Wayne N. Ent, 79, of Radley, Kansas, passed away at 9:30 P.M., Saturday, June 5, 2021 at the Via Christi Hospital of Pittsburg.
Wayne was born May 11, 1942 in Holton, Kansas a son of Ralph and Olive (Joy) Ent.
He attended school in Whiting, Kansas, graduating from the Whiting High School.
On March 12, 1961 Wayne was united in marriage to Georgine James at the Whiting Baptist Church; she survives of the home.
Wayne was employed at Stockade Mineral for 46 years, many of those years as a supervisor. He was a member of the Girard United Methodist Church where he was involved in many areas of the church life. He served as a Sunday School teacher, Sunday School Superintendent, board member, a member of the men's group and usher. He was also involved with his sons as he coached little league baseball.
In addition to his wife of the home, survivors include three sons; Larry Ent of Radley, Ralph Ent, and his wife Katrina of Chula Vista, California, Kenneth Ent of Piscatway, New Jersey, two brothers; Elmer Ent of Holton, Kansas, Bruce Ent of Winter Garden, Florida, one sister; Kathleen Eiserman of Muskogee, Oklahoma, one granddaughter; Sandra Ent of Chula Vista, California.
Wayne was preceded in death by one son: Wayne Ent Jr. and one brother; Gary Ent.
Services for Wayne N. Ent will be at 10:30 a.m., Thursday, June 10, 2021 at the Smith-Carson-Wall Funeral Home of Girard with Reverend David Clark officiating. Visitation will be from 6 p.m. until 7 p.m., Wednesday, June 9, at the funeral home. Friends are invited to call at the funeral home after 2:00 p.m. Wednesday.
Memorials are suggested to the Girard United Methodist Church Parsonage New Roof Fund and these may be left at the funeral home or mailed to the Smith-Carson-Wall Funeral Home, 518 W. St. John, P.O. Box 258, Girard, Kansas 66743.