Obituary: Linda Shoemake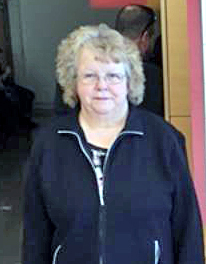 Linda Ann Shoemake, 70, of Pittsburg, died at 2:50 p.m., Wednesday, February 3, 2021 in Ascension Via Christi Hospital in Pittsburg.
Linda was born June 15, 1950 in Pittsburg, the daughter of Will and Lucille Dorothy (Enlow) Bennett.  She grew up in Girard and graduated from Girard High School in 1968.
Linda worked in various secretarial positions in the medical field and she enjoyed eating out with friends, going to Branson, shopping, collecting newspapers and magazines, and her grand dog, "Okie".
She was a past member of the First Presbyterian Churches in Girard and Pittsburg.
Survivors are a daughter, Staci Sigle, and her husband, James, of Manhattan; her brother, Leland Frances Bennett of Rolla, Missouri; her niece, Jessica Duehning of Rolla; numerous cousins and friends.
A Celebration of Life service will be at a family reunion at a later date with inurnment in the Girard Cemetery.
Memorials are suggested to the SEK Humane Society and these may be left at the Smith-Carson-Wall Funeral Home, 518 W St. John, Box 258, Girard, 66743.
Condolences may be sent to www.wallfuneralservices.com.