Obituary: Marilynn (Friggeri) Vietti
Marilynn Friggeri V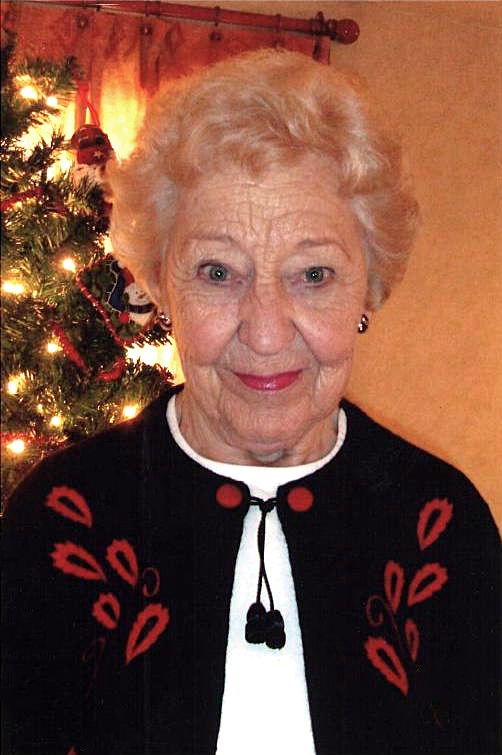 ietti, 93, of Girard, died at 8:05 p.m., Tuesday, February 23, 2021 in the Girard Medical Center.
Marilynn was born October 26, 1927 on a farm 5 miles east of Atlanta, Kansas to Francis Henry and Hazel Blanche (Murrey) Lee.  She attended Timbercreek School grades 1 – 4 and Cambridge School grades 5 – 12.  She graduated in 1945 as Valedictorian.
She attended Emporia State University from 1945 until 1947 and the University of Kansas from 1947 until 1950.  She received her Bachelor of Music Education and she was a member of the National Honorary Fraternities Sigma Alpha Iota in Music and Pi Lambda Theta in Education.
Marilynn attended Flight School in Pittsburg and she was issued her Pilots license by the Federal Aviation Agency on April 6, 1960.
She attended the International Youth Conference in Wales in the summer of 1949 with university students from all countries except those behind the iron curtain.  She traveled in England and Scotland prior to the conference which lasted three weeks.  Following the conference, she went to Germany with Church World Service to visit displaced persons camps and speak to churches and other organizations upon returning home to get help for these people.
Marilynn married Robert W. Friggeri on June 3, 1950 in the Presbyterian Church in Lawrence, Kansas.  He preceded her in death on August 12, 1986.
While waiting for Dr. Friggeri to complete his internship she worked as a Registrar at the Kansas City Art Institute and School of Design (also in charge of Veteran's Affairs) until moving to Girard in June of 1952.
Active in the Presbyterian Church and then in the Methodist Church she directed the choir for more than 20 years.  She served on the Administrative Board for many years, taught Sunday School classes, and she sponsored the Methodist Youth Fellowship.
She married Gene Vietti on November 7, 1987 in St. Michael Catholic Church in Girard and he preceded her in death on January 19, 2005.
Marilynn worked in the business office at the Greenbush Educational Service Center in Greenbush.
She was a former member of the Crawford County Medical Auxiliary serving as president for 2 years and on a state committee.  She was a 60-year member of Chapter BG P.E.O. serving as president and other offices; the Girard Medical Center Auxiliary; a former member of Crestwood Country Club and Crestwood Women's golf Association serving as secretary and co-president, and Crestwood Ladies Bowling League; a life member of the K U Alumni Association; the Girard Lions Club.
Marilynn enjoyed traveling, golfing, music, bowling, reading, watching KU Basketball and her grandchildren's activities.
Survivors include her son, Rob Friggeri, and his wife, Susan, of Girard; her daughters, Leigh Ann Friggeri of Cuchara, Colorado and Ressa Friggeri of Bedford, Texas; her grandchildren, Abby Onelio, and her husband, Robert, Jill Wyrick, and her husband, Sam, Anna Lee Friggeri; her step-son, Bill Vietti, and his wife, Suzi, of Shawnee; her step-daughter-in-law, Margie Vietti, of Derby; her step-grandchildren, Cindy Vietti, Tim Vietti and Valorie, Matt Vietti and Angela, Lindsay Vietti Snyder and Andy, Kristin Vietti, Jake Gross and Kasey, Adam Gross; her great-grandchildren Mia, Gabe, Talia, Eva, Hannah, Madilynn, Kaylee, Jeptha; her step-great grandchildren, Maleigha, Teegan, Pierson, Gray, Tess, Campbell, Halle, JC, Ben, Jayci, Mason, Whitney, Ella, Devin and Lauren.
Marilynn was preceded in death by a step-son, Bob Vietti, and a step-daughter, Cindy Vietti.
Memorial services will be at 11:00 a.m., Saturday in the United Methodist Church in Girard with Pastor Rick Prideaux officiating.  Inurnment will be at a later date in the Girard Cemetery.
The family will receive friends from 10:00 a.m., Saturday until service time at the church.
Memorials are suggested to the Girard Medical Center Auxiliary or the P.E.O. International Peace Scholarship and these may be left at church or the Smith-Carson-Wall Funeral Home, 518 W St. John, Box 258, Girard, 66743.
Friends may call after 10:00 a.m., Friday at the funeral home.
Condolences may be sent to www.wallfuneralservices.com