Obituary: Joyce E. Shipman
Joyce E. Shipman, 67, of rural Girard, died Sunday, September 22, 2019 at her residence.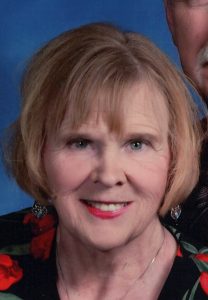 Joyce was born January 21, 1952 in Pittsburg, Kansas, the daughter of Jesse "Buss" and Floreine (Denayer) Kountz.  She grew up at rural Girard and graduated from Northeast High School in Arma, Kansas in 1970.  Joyce attended Pittsburg State University and received her Bachelor's Degree in music, her Master's Degree in special education, and her Eds Degree in Community College.
She married Phillip K. Shipman on May 12, 1973 in Arma.  Phillip preceded her in death on September 29, 2017.
Joyce and Phillip owned and operated Shipman Cattle Company at rural Girard.
Joyce was a music teacher, including orchestra, band, vocal, piano, and guitar at the middle and high school in Fort Scott and Erie, Kansas.  She was a special education teacher in Girard, Erie, and Uniontown, Kansas and she was Director of Center of Academic and Vocational Excellence Programs at Neosho County Community College in Chanute, Kansas.
Joyce enjoyed being a mother and "Nana" to her grandchildren.  She enjoyed her students, reading, and attending cattle shows.
She was a member of the United Methodist Church in Girard, the United Methodist Women, and a past member of the Board of Directors at the church.  She was a past president of the Limi Boosters Association of the North America Limousin Foundation and junior sponsor of the Kansas Jr. Limousin Breeders Association.  She was a 4-H leader for over 40 years and a member of the NEA and the KNEA.
Joyce is survived by a daughter, Lacey McCarley, and her husband, D.J., of Girard; her sons, Jered Shipman, and his wife, Haley, of Grandview, Texas and Branon Shipman of Joplin, Missouri; her grandchildren Tanner Shipman, Adysin McCarley, Brecken Shipman, Elizabeth Shipman, Bodie Shipman, Aliston McCarley and Burke Shipman.
Memorial services will be at 10:30 a.m., Wednesday at the Smith-Carson-Wall Funeral Home in Girard with Pastor David Clark officiating.  Private services will be held at the Girard Cemetery.
The family will receive friends from 6:00 until 7:00 p.m., Tuesday at the Smith-Carson-Wall Funeral Home where friends may call after 2:00 p.m., Tuesday.
Memorials are suggested to the Phillip and Joyce Shipman Scholarship Fund or the United Methodist Church in Girard and these may be left at the Smith-Carson-Wall Funeral Home, 518 W St. John, Box 258, Girard, 66743.
Condolences may be sent to www.wallfuneralservices.com