Obituary: Frank J. Leikam
Frank J. Leikam, 91, passed away on January 18, 2019 at the Cedar Village Care Center in Ness City, Kansas.  He was born on June 14, 1927 in Ness City, Kansas the son of John and Rosa (Krannwitter) Leikam.
Frank graduated from Sacred Heart Grade School and Ness City High School.  He entered the United States Marine Corps in 1945 and received an honorable discharge in 1946.  He worked for the railroad for 42 years.  He started with the B&B Gang, worked in the Signal Department, and then as a Switchman for the Kansas City Southern Railway Company. Frank and Jean lived in North Kansas City, Missouri for many years before moving to Girard, Kansas in 2007. They moved to Ness City after 2008. Frank was a member of Sacred Heart Church and he was a Knight of Columbus achieved the Fourth degree in 1972.  Frank and Jean enjoyed traveling.  They traveled to Europe and Hawaii numerous times.  They were in Rome for the installation of John Paul II.   Frank will be remembered for his congeniality and his welcoming smile.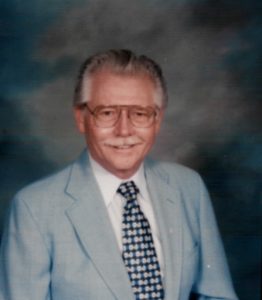 He married Winnogene Mae (Leach) on Saturday, January 14, 1956, in Kansas City, Missouri.  She preceded him in death on April 15, 2014.
He was also preceded in death by an infant son, Michael Francis (dod: 5 Feb 1961; seven brothers, Celestine, John, Leonard, Lewis, Jacob, Joseph, and Alphonse and three sisters, Anna Hopper, Alma Curtis, and Dorothy Drake.
Mass of Christian Burial will be on Wednesday, January 23, 2019, 11 a.m. at Sacred Heart Church, Ness City, Kansas.  A rosary will be held at 10:30 a.m before the funeral.  Burial in the Resurrection Cemetery, 5001 NE Cookingham Drive, Kansas City, MO 64156 on Thursday, January 24, 2019, 1:30 p.m.
Memorial contributions may be given to Cedar Village, Ness City.
Words of sympathy and support may be left for the family at www.fitzgeraldfuneral.com.