Obituary: Carole Schifferdecker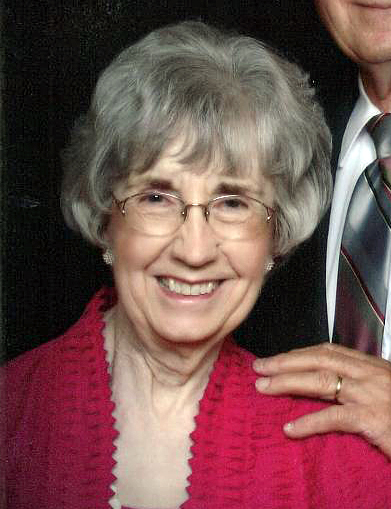 Carole Ann (Lehman) Schifferdecker of Girard died Saturday, February 6, at Ascension Via Christi Hospital in Pittsburg. She had celebrated her 81st birthday just weeks earlier.
She was the wife of John Schifferdecker of Girard and the mother of two children.
 She was born January 19, 1940, the fifth and final child of Leonard and Addie Lehman of rural Mulberry. She attended Mulberry schools and graduated from Mulberry High School as the valedictorian of the Class of 1957. She was proud to be a Mulberry Tiger.
 After two years at Kansas State Teachers College of Pittsburg – now Pittsburg State University – she became the bookkeeper for Girard National Bank, working for the man who would become her father-in-law. She worked at the bank after her marriage until the birth of her first child, after which she was a full-time homemaker. When her children were older, she had part-time jobs as a receptionist and a secretary.
 She met John Schifferdecker at the wedding of her best friend to his older brother; they were the maid of honor and the best man. They would remember how their first date was to go buy rice. They were married September 4, 1960, in First Christian Church of Girard. They lived on a farm in rural Hepler and moved after their children were grown to a house they built in Girard. They were members of Farlington United Methodist Church, then First United Methodist Church in Pittsburg, and most recently Girard United Methodist Church.
 Carole Schifferdecker loved music, starting from when she taught herself to play piano during elementary school. She later learned to play organ. She was the pianist for Farlington UMC for several years, a longtime member of Treble Clef Music Club, and a musician for numerous weddings in the area. She returned to PSU in the early 1980s to pursue a degree in organ performance.
 Those activities ended in 1984 with the onset of what doctors thought then was multiple sclerosis. A subsequent brain surgery cost her the use of her right arm and hurt her ability to walk. She eventually had to use wheelchairs and motor scooters, yet the couple traveled extensively around North America, including three cruises.
 In addition to her husband, she is survived by her son and daughter-in-law, David and Stacey Schifferdecker of Tulsa; her daughter and son-in-law, Nancy (Schifferdecker) George and Edward George of rural Hepler; grandchildren, Kegan Schifferdecker of Oklahoma City, Wyatt and Jocelyn Schifferdecker of Tulsa, Nicholas and Nathan George of Pittsburg, and Ethan George of Independence, Kan.; her brother and sister-in-law, Wayne and Velda Lehman of rural Mulberry; a brother-in-law, James Neihart of Overland Park; another sister-in-law, Sandra Schifferdecker of rural Girard; eight nephews; and three nieces. She was preceded in death by her parents and sisters, Susie Buckles, Doris Carlyle, and Ruth Parson. 
 Services are scheduled for 10:30 a.m. Friday at Girard United Methodist Church, followed by burial in the Girard Cemetery. Services will be streamed from the church's Facebook page. The family will receive visitors from 5 p.m. to 7 p.m. Thursday at Smith-Carson Wall Funeral Home in Girard. Masks and social distancing will be required.
 The family suggests memorials to the Carole Schifferdecker Music Scholarship at Pittsburg State University. Memorials can be left at the funeral home or mailed to the PSU Foundation, P.O. Box 4005, Pittsburg KS 66762. A memorial gift may also be made to the Girard United Methodist Church.
 Condolences may be sent to www.wallfuneralservices.com.