Obituary: Carla Myers
Carla Myers, 56, of rural Parsons, died at 6:12 a.m., Thursday, July 5, 2018 from injuries sustained in an automobile accident near St. Paul.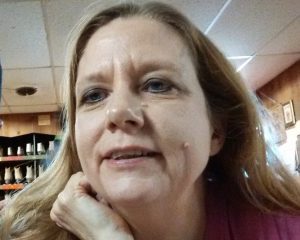 She was born on January 3, 1962 in Fort Smith, Arkansas to Ira Joe and Robbie Jean (Lattier) Draughon.
Carla attended Oklahoma State University and received a Bachelor's Degree in Business and later attended Tulsa Community college receiving an Associate's Degree as a Physical Therapy Assistant.  She had worked various places as a Physical Therapy Assistant and in earlier years had worked as a computer programmer and analyst.
She enjoyed fishing, gardening, and reading and was a devout Christian.
On Nov 23, 1985 she and Robert Myers were married in Tulsa, Oklahoma.
Survivors include her husband, Robert Myers of the home; daughter, Amy DeNies (Sam) of Fayetteville, AR; brother, Barry Draughon (Jeanne) of Broken Arrow, OK; twin sister, Lisa Elledge (Mark) of Cleveland, OK; two nephews; mother-in-law, Ruth Myers and her family in Columbus, OH.
No services are planned at this time.  Memorials are suggested to the Salvation Army and may be left at or mailed to the Carson-Wall Funeral Home, P.O. Box 942, Parsons, KS 67357.  Online condolences may be left at www.wallfuneralservices.com.