Obituary: Bob Burns
Bob Burns, age 92, of Iola, Kansas, passed away on Wednesday, December 18, 2019, at Allen County Regional Hospital, Iola.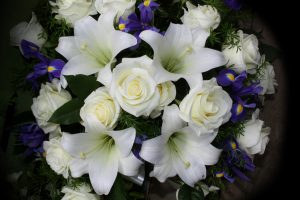 Bob is survived by his wife of 70 years, Maude of the home; two sons, Don Burns and wife, Jane of Gas, Kansas and Ron Burns of Iola; daughter, Cinda Jones and husband, Mike of Moran, Kansas; daughter-in-law, Kim Burns of Iola; five grandchildren, Brad Fraker, Amy Harris, Candi Morris, Nick Burns, Becky Burns; and seven great-grandchildren, Kimberly Fraker, Sadie Harris, Sidney Harris, Austin Morris, Aiden Fraker, Sebastian Morris and Jaxson Burns.
Bob's family will greet friends from 3 – 5 p.m., Sunday, December 22, 2019 in The Venue at Feuerborn Family Funeral Service, Iola. Cremation will follow the visitation. A Graveside Service with Military Honors will be held at 2 p.m. on Saturday, December 28, 2019, at Hepler Cemetery.
Memorials are suggested to the Iola Senior Center or to the Carlyle Presbyterian Church and may be left in the care of the funeral home. Condolences may be left at www.feuerbornfuneral.com.