Doris J. Veatch, 89, of Topeka, died at 5:55 p.m., Sunday, December 15, 2019 in the UKH St. Francis Medical Center in Topeka with her family by her side.
Doris was born June 17, 1930 in Weir, the daughter of Floyd Fudge and Irma Baum.  She graduated from Weir High School.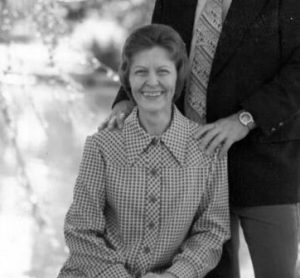 Doris married Ted C. Veatch on December 26, 1952 in Eureka Springs, Arkansas.  Ted preceded her in death on October 15, 2009.
Doris was a homemaker and a member of the United Methodist Church in Girard.
Survivors are a son, John Veatch, and his wife, Sue, of Topeka, their daughters, Wendy, Sherri, and her husband, Pat, and their children, Gage, and Tyson;  Kelly, and her husband, Mike, and their children, Keira and Lauren; her daughter, Jan S. Veatch-Yoger of Topeka, and her son, Justin, and his wife, Amanda, and their children, Cianna, Gabriella, and Nolan; a son, Jeff Veatch of Topeka, and his son, Jeffery, and his wife, Polina.
Doris was preceded in death by her parents and five sisters.
The family will receive friends from 1 p.m. Saturday until service time.  Friends may call after 2:00 p.m., Friday, December 27, 2019 at the Smith-Carson-Wall Funeral Home in Girard.
Graveside funeral services will be at 2 p.m. Saturday, December 28, 2019, at the Girard Cemetery with Pastor Rick Prideaux officiating.  Burial will follow the service.
Memorials are suggested to the Firemen's and Policemen's fund in Topeka or Disabled American Veterans and these may be left at the Smith-Carson-Wall Funeral Home, 518 W St. John, Box 258, Girard, 66743.