Obituary: Wayne C. Kanute
Wayne C. Kanute, 61 of Brazilton, Kansas, passed away at 8:50 P.M., Saturday, November 24, 2018 at this residence.
Wayne was born June 26, 1957 in Parsons, Kansas, a son of Gerald F. and Patricia (Ginn) Kanute.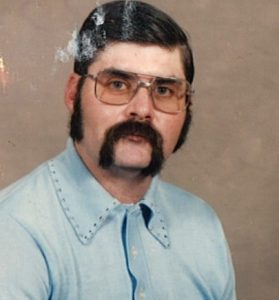 He attended school in Girard, graduating from the Girard High School.
At the time of his death, Wayne was employed by Industrial Crating of Saint Paul; he was previously employed by Derailed Commodity of Brazilton and Poli-tron of Pittsburg.
He enjoyed collecting antique engines and working with the Buntin Auction Service; a passion that lasted several years. Wayne considered the Buntin Family his second family and they considered Wayne as a son.
Wayne was a member of St. Michael Catholic Church.
Survivors include his mother, one brother: Don Kanute and his wife Gayle of Erie, Kansas, one nephew; Jacob Kanute, one niece; Carlee Kanute of Erie and several Aunts and Uncles.
Wayne was preceded in death by his father and one brother; Rick Kanute
Services for Wayne Kanute will be 10:30 a.m., Thursday, November 29, 2018 at the St. Michael Catholic Church of Girard with Fr. Floyd McKinney as celebrant; burial will follow in the St. Patrick's Cemetery, Walnut, Kansas. Rosary will be Wednesday, November 28 at 7 p.m. at the Smith-Carson-Wall Funeral Home with visitation to follow.
Friends may call at the Smith-Carson-Wall Funeral Home after 2 p.m., Wednesday.
Memorials are suggested to the St. Michael Catholic Church or Harry Hynes Hospice and these may be left at the funeral home or mailed to the Smith-Carson-Wall Funeral Home, 518 W. St. John, P.O. Box 258, Girard, Kansas 66743.
Condolences may be sent to www.wallfuneralservices.com