VetLinks fills void for families of military veterans
The 2019 KavFest Charity Golf Tournament: Links Fore Veterans will be held Saturday, Aug. 10 at Crestwood Country Club in Pittsburg. This fundraiser is key in providing funds and support for the VetLinks organization that was founded in Pittsburg.
Since 2018, VetLinks – a 501c3 nonprofit charity – has contributed more than $50,000 to military veterans and their families.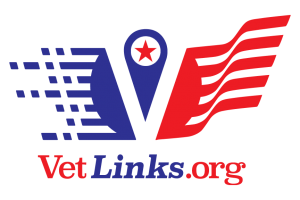 While many charities focus on helping military veterans suffering from post-traumatic stress, VetLinks has focused on bridging any gaps for those veterans and on providing support to their caregivers and family members.
Teaming with Code of Support , VetLinks provides funds so that military veterans and their families can receive the care they need. In addition to treatment, VetLinks has bridged the gap for many veterans and their families by providing funds for such needs as lodging while the veteran is receiving treatment and therapy for family members.
Some examples of VetLinks' contributions include:
 $998 for respite care and hotel
 $2,800 for first month's rent and deposit
 $301 for necessary travel
 $1,200 for temporary lodging of caregiver while husband was in treatment
 $1,062.32 for mental health counseling sessions
 $8,000 for in-patient treatment
 $1,500 for alternative therapy counseling sessions
 $1,525 for mental health counseling sessions
 $1,050 for rental assistance to prevent eviction
 $1,600 for child care
 $2,500 for son's occupational therapy
"I am so eternally grateful for the support I received from VetLinks," a veteran's caregiver wrote in a testimonial. "During the absolute hardest walk of my life, VetLinks paid for the alternative therapy that helped to give me strength to face each day. It is very comforting to know that there is an organization like VetLinks that supports not only the veterans but the caregivers and families as well.
"This is so incredibly important, because caregivers are often tasked to be the spine of the home while their spouses are suffering. This requires an insurmountable amount of patience, love and strength. While my family now remains ripped apart, I have my health and a strong mental well being that will allow me to be a loving mother, smart business woman and walk with focus and strength to rebuild a broken family. Thank you from the bottom of my heart."
VetLinks was founded in 2016 by Maj. Brian Kavanagh and his wife, Jessica. Brian, a graduate of St. Mary's-Colgan High School and Pittsburg State University, died unexpectedly in 2016 at the age of 37. He earned multiple Bronze Stars from his deployments to Iraq and Afghanistan. He left behind his wife, Jessica, and two daughters, Meryn and Evelyn.