Sports Potpourri: College football redshirt rule, K-State football, KU bball
By Mac Stevenson
In college football, there's a new rule concerning redshirts that's going to have a major impact on a large number of teams. In the past, if a freshman played in just one varsity game, he lost a year of eligibility. That's changed.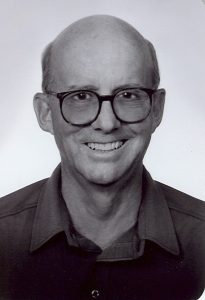 The new rule allows a freshman to play in four or fewer games without losing his redshirt; in other words, he can play in four games and still have four years of eligibility left. The four games played can come at any time during the season and that brings all kinds of coaching strategy into play.
Look for most schools to wait until the final four games to use the rookies; that can include three regular-season games and a bowl game. It could also have a big effect on the Final Four national championship playoffs; teams could use the rookies in the last two regular-season games and then the playoffs.
It's a good rule change. It could have a noteworthy effect on conference races and bowl games; teams like Iowa State and Kansas State that are excellent ballclubs—but a little short on depth late in the season—will benefit greatly from the influx of eight or ten outstanding freshmen for the last four games.
And it will make the season a lot more fun for the freshmen, knowing they have a chance to play in four varsity games. It will give numerous teams a big lift late in the season.
Big 12 Media Days were held last week and Kansas State coach Bill Snyder made it clear that his basic offense would be unchanged this fall. Andre Coleman is the new offensive coordinator for the Wildcats; he will be closely monitored by Snyder.
There's been concern that K-State loses too many quarterbacks to injury because of how often they are called on to run the football. That isn't going to be altered significantly.
Coach Snyder said, "We're not making wholesale changes. We have a system in place, that's been in place for a long time . . . there's a lot to it. We've got a notebook, a playbook that's about six inches thick. So there's not much in there that doesn't exist in the game of football. It's all in there; let me put it that way." It could also be a concern that the playbook is too complicated; down through the years—on offense—Snyder's teams have had trouble getting the snap off in time. With an inexperienced OC, that could become an issue again this season.
On the plus side, having two experienced QBs will be a major advantage in managing the offense. Alex Delton and Skylar Thompson have played in big games and they know how to handle the clock in tense situations.
There's been widespread speculation for a number of years that Brent Venables would become Kansas State's next head football coach. That idea dissolved like a puff of smoke last week; Venables became the highest-paid assistant coach in college football. Clemson announced that Venables had a new five-year contract worth a total of $11.6 million. That likely put him out of K-State's price range—and most other teams too.
Venables is a Salina native who played for Salina South in high school. His college career included Garden City CC (1989-90) and Kansas State (1991-92). Venables was an assistant coach at K-State until he moved to Oklahoma and stayed from 1999 to 2011. And he has been Clemson's defensive coordinator from 2012 to the present.
KU graduate Svi Mykhailiuk had a remarkable string of games in the recent NBA summer league tournament. Mykhailiuk has been drafted by the Los Angeles Lakers and signed a three-year contract for a little over $4 million.
The Lakers' rookies and young players had a 6-1 record in the tournament and Mykhailiuk averaged 16.6 points per game, shooting 48.3 percent. He made 20 of 49 three-pointers and played well overall. Mykhailiuk has the possibility of playing some minutes with LeBron James next season and that will open up his three-point shots.
Mykhailiuk's success illustrates the value of players completing four years of college eligibility; he considered jumping to the NBA after his junior season, but decided to play at KU as a senior. There's so much talent across the nation that players who leave for the NBA before they're ready often lose a chance for a great career.
Lagerald Vick's decision to return for his senior year at Kansas and Coach Self's verdict to allow him to do so will have a considerable impact on the Jayhawk basketball team this fall. Vick will lend experience and stability and talent to the backcourt. Guard play was one of the few perceived weaknesses on the loaded KU team.