Obituary: William Walter Stapleton
William Walter Stapleton, 56, of Hepler, died at 9:40 a.m., Saturday, July 28, 2018 at his son's residence in Girard.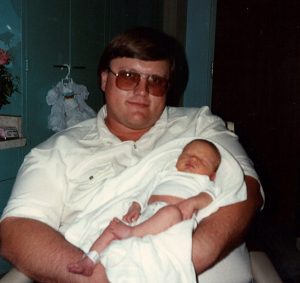 William was born October 19, 1961 in West Plains, Missouri, a son of William H. and Mary A. (Winterbower) Stapleton.  William grew up in the Hepler and Girard, Kansas areas and graduated from Girard High School in 1980.
He married Melinda Sue Enabnit on June 2, 1984 in the Christian Church in Hepler.  She survives of the home.
William worked at KKOW Radio Station at Pittsburg, Peerless in Fort Scott, and for over 30 years at the Crawford County Highway Department.
William enjoyed his family, working on mowers, gardening, listening to Elvis Presley, Cub Cadet Mowers, playing the guitar and singing in the church choir.
William attended the United Methodist Church in Farlington and he was a member and Past Master of the Girard Masonic Lodge No. 93, AF & AM.
Survivors, in addition to his wife, Melinda Sue, of the home, include a son, William Walter Stapleton II, of Girard; a daughter, Virjillia Suzanne Stapleton, of the home; his brothers, Roger C. Cowan and Jerry Cowan, both of Springfield, Missouri and a sister, Rebecca Comer of Springfield.
Memorial services will be at 11 a.m., Saturday, August 4, 2018 at the United Methodist Church in Farlington with Pastor Dallas Peterson officiating.  Burial will be in the Hepler Cemetery.
The family will receive friends from 10:30 until service time.
Memorials are suggested to the family and these may be left at the church or mailed to their residence, 207 N Western Ave. Girard, Kansas 66743.
Condolences may be sent to www.wallfuneralservices.com