Obituary: Sharon D. Cizerle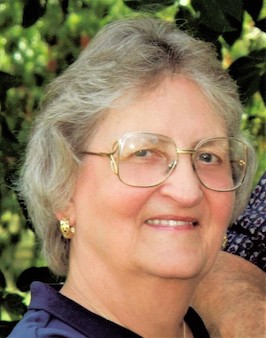 Sharon D. Cizerle, 86, of rural Arma, Kansas died at 7:48 A.M. Wednesday, March 29, 2023 after a short illness at Ascension Via Christi Hospital at Pittsburg, Kansas.
Mrs. Cizerle was born July 8, 1936 at Pittsburg, Kansas the daughter of John and Amy Coon Skibbie. Sharon was a homemaker and worked as a cook for USD#246 School District at the elementary school. She lived in Camp 50 most of her life. She was raised in Pittsburg and was a lifelong Catholic and attended St. Mary's Grade School and graduated from St. Mary's High School with Class of 1954. She married Joe S. Cizerle on August 18, 1956 at Our Lady of Lourdes Catholic Church in Pittsburg, Kansas. Mr. Cizerle preceded her in death on March 5, 2019. After her marriage she became a member of St. Joseph Catholic Church in Arma. Her passion was her faith, cooking, family, and quilting. She was also a member of St. Ann's Altar Society and a charter member of the Little Balkans Quilt Guild. Survivors include three daughters, Karla Cizerle and Amy Cizerle both of Pittsburg, and Jeanne (Steven) Davied of Arma, a son, Michael Cizerle of Parsons, four grandchildren, Ian (Megan) Cizerle-Brown, Sean Cizerle-Brown, Amber (Kendall) Fiscus, and Susan (Coty) Artherton, and six great grandchildren, Violet, Zen, J. Lucas, Kamden, Kennedy, and Payton. Sharon was preceded in death by her parents, husband, Joe, three brothers, Ralph, John, and Jim Skibbie, and three sisters, Frinda Howard, Maxine Greigo, and Jean Taylor.
Mass of Christian Burial will be at 10 A.M. Monday, April 3, 2023 at St. Joseph Catholic Church in Arma with Father Michael Klag as the celebrant. Burial will be at the Pittsburg Garden of Memories Cemetery. Rosary will be said at 4 P.M. Sunday at the Bedene Chapel where the family will receive friends until 5 P.M..The family suggest memorials to the St. Joseph Catholic Church in Arma. Donations may be sent to or left at the Bedene Funeral Home, 517 E. Washington, PO Box 621, Arma, Kansas 66712.