Obituary: Ronald E "Pete" Scales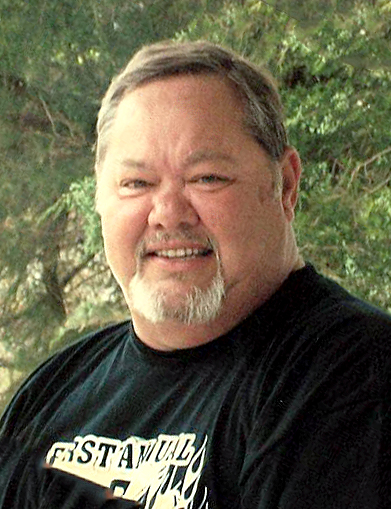 Ronald E. "Pete" Scales
1953 – 2022
Ronald E. "Pete" Scales, 69 of Girard, passed away December 11, 2022 at the Ascension Via Christi Hospital of Pittsburg.
Pete was born January 29, 1953, in Girard, a son of Hilton and Mildred (Childers) Scales.
He attended school in Girard, graduating from the Girard High School in 1971.
On July 26, 1980, Pete and Ruth Russo were united in marriage in Girard, they later divorced.
In 1975, Pete started his career as a firefighter/driver with the Girard Fire Department. In 1985, he was promoted to Fire Chief, a position he held until his retirement in 2009. During his years with the department, Pete was successful in receiving federal grants that made it possible to secure several new trucks and equipment that benefited the City of Girard. Through his foresight, the city added the first aerial truck which provided an added source of firefighting ability for the three-story buildings that surround the towns square as well as other buildings that were impossible to reach with a hose at ground level. Pete gave 34 years of dedicated service to the City of Girard and several area fire service organizations. He was very active in the SEK Chiefs Association, the Crawford County Firefighters Association, serving 13 years as president. Because of his dedication and foresight into the firefighter performance and safety, Pete was honored with many awards. He was very proud of being a part of the SEK Firefighters Honor Guard. This unit has the distinction of being one of the first firefighter honor guard units in Kansas and has given of themselves as they have honored several fallen brother firefighters. Pete is also responsible for the formation of the Fire Fighters Memorial, a day dedicated to fallen fighters, this event is held yearly at the Girard Fire Department.
Pete was a member of The First Christian Church of Girard, SEK Firefighters Honor Guard, SEK Chief's Association, and the Crawford County Firefighters Association.
After retirement, Pete pursued a dream; he was an avid Harley rider and rode many miles sightseeing. He was a member of ABATE District #3 motorcycle club. His love for Harleys found him working for Bill's Cycle of Pittsburg. Besides riding and working on Harleys, Pete found time to enjoy his grandchildren and woodworking. Much of his woodworking was building things for the daughters and grandchildren.
Pete is survived by three daughters: Jennifer Ananda of Lawrence, Kansas, Heather Post and husband Matt of St Louis, Missouri, Sara Scales of Girard; five grandchildren, Nico Scales and Arvo Ananda, Maddie Post, Addyson and Rorrick Trester; three brothers, Gary Scales, Lonnie Scales, James Scales; four sisters, Carolyn Hallacy, Roberta Scales, Shirley Franklin, Linda Lou Scales; numerous nieces, nephews and great nieces and great nephews, great- great nieces and nephews, and cousins.
He was preceded in death by his parents, two brothers, Elmer Scales and Clifford Scales and three sisters, Margie Scales, Mary Short, and Joyce Petrie.
Funeral services for Ronald "Pete" Scales will be held at 11:00 a.m., Friday, December 16, 2022, at the Smith-Carson-Wall Funeral Home of Girard with Pastor Rick Prideaux officiating. Burial will follow in the Girard Cemetery. Visitation will be Thursday, December 15, from 6:00 p.m. until 8 p.m., at the funeral home. The SEK Honor Guard will be present at the visitation and will provide escort from the funeral home to the cemetery the day of the service. Friends are invited to call at the funeral home after 2:00 p.m., Thursday.
The family requests attendees wear a mask for the safety of all. Mask will be provided.
Memorials are suggested to The Firefighters Memorial – Girard. These may be left at the Funeral home or mailed to the Smith-Carson-Wall Funeral Home 518 W. St. John St., P.O. Box 258, Girard, Kansas 66743.