Linda Louise Epple, 75, of Pittsburg, died at 7:17 a.m., Friday, June 28, 2019 in the Pittsburg Care and Rehabilitation Center in Pittsburg.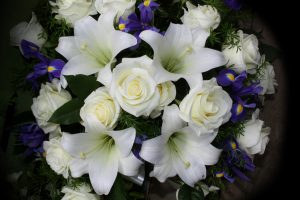 Linda Was born January 31, 1947 in Girard, the daughter of Richard and Iva Mae (Spillman) Epple.
She graduated from Girard High School in 1965 and she attended Pittsburg State University for 2 years.
Linda worked as a secretary in Chanute, Erie, and Wichita before retiring in 2004.
Linda was a Baptist and she enjoyed playing the piano and the violin.
Survivors are cousins including Barbara Egbert, and her husband, Vernon, of rural McCune and Beverly Houseweart, and her husband, Tim, of Littleton, Colorado.
Graveside services will be at 9 a.m., Wednesday at the Girard Cemetery with Pastor Darrell Barr officiating.
Friends are asked to meet at the cemetery.
Friends may call after 2 p.m., Tuesday at the Smith-Carson-Wall Funeral Home in Girard.
Memorials are suggested to the Girard High School Music Department and these may be left at the Smith-Carson-Wall Funeral Home, 518 W St. John, Box 258, Girard, 66743.
Condolences may be sent to www.wallfuneralservices.com