Obituary: Joseph E. George
Joseph E. George, 75, of Girard passed away at 4:36 p.m., Thursday, August 15, 2019 at the Girard Medical Center.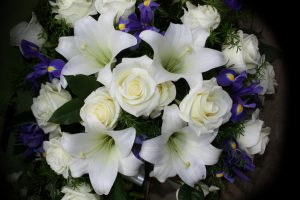 Joseph was born November 26, 1943 in Iola, Kansas, the son of Joe and Margurite "Toots" (Bergmann) George.
He attended school in St. Paul, Kansas, graduating from the St. Paul High School. He graduated from Kansas State Teachers College, now Pittsburg State University where he received two masters' degrees.
Joe dedicated his life and heart to teaching. He taught in the Jr. High at Tipton, Kansas, he taught Jr. High at Lamar, Missouri and finished his teaching career as the high school counselor in Liberal, Missouri.
Joe was an avid collector of antiques; he owned and operated George's Antique in Pittsburg, Kansas for many years, and he enjoyed playing cards.
He was a member of the St. Michael Catholic Church of Girard and the Knights of Columbus Council # 7607 of Girard.
Survivors include one sister, Francie Chiartano and her husband Robert of Frontenac, Kansas, one aunt, Ruby Westhoff and her husband David, several nieces, nephews, and cousins.
Joseph was preceded in death by his parent, grandparents and several aunts and uncles.
Mass of Christian Burial for Joseph Eugene George will be at 10:30 a.m., Saturday, August 24, 2019 at the St. Michael Catholic Church in Girard with Fr. Floyd McKinney as celebrant; the Rosary will be prayed before the Mass at 10 a.m. with internment of the cremains to follow in the St. Aloysius Cemetery, Greenbush.
Friends are invited the call at the funeral home after 2 p.m. Friday
Memorials are suggest to Harry Hynes Hospice and these may be left at the funeral home or mailed to the Smith-Carson-Wall Funeral Home, 518 W. St. John P.O. Box 258, Girard, Kansas 66743
Condolences may be sent to www.wallfuneralservices.com