Obituary: Jerry Walsh
Jerry Joe Walsh, 70, of Girard, Kansas, died at 5:30 p.m., Thursday, May 7, 2015 at his residence.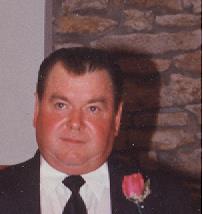 He was born June 9, 1944 at Girard, the son of John and Thelma (Jacquinot) Walsh.  Jerry grew up in Greenbush and attended grade school there before graduating from St. Paul High School in 1962.
He served in the US Army Reserves and was stationed at Fort Bragg, North Carolina and later received an honorable discharge.
Jerry married Joann Rehmert on June 28, 1969 at St. Aloysius Catholic Church in Greenbush.  She survives of the home.
He worked at Greenbush Seed during the early 60's and for DeLange Seed in Girard from 1968 until 1973.  Jerry was a farmer and cattleman for most of his life and he loved spending time with his children and grandchildren.
He was a member of St. Aloysius Church in Greenbush and when the church was closed, he moved his membership to St. Michael's Catholic Church in Girard.  He was a former member of the Carter-Norris Post No. 116, American Legion in St. Paul.
Survivors, in addition to his wife, Joann Walsh of the home are a daughter, Libby Vincent, and her husband, Joey, of Erie; a son, Jody Walsh of Girard; grandchildren Tyler Vincent, Kasie Vincent, and Joey Vincent.
Jerry was preceded in death by his parents and a sister, Nancy Fox.
Funeral Mass will be at 10:30 a.m., Wednesday at St. Michael's Church in Girard with Fr. Roger Lumbre as Celebrant.  Burial will be in St. Aloysius Cemetery at Greenbush with military honors given by the Carter-Norris Post No. 116, American Legion of St. Paul.
The Rosary will be at 7:00 p.m., Tuesday at the Smith-Carson-Wall Funeral Home in Girard and the family will receive friends following the Rosary.  Friends may call 2:00 p.m., Tuesday at the funeral home.
Memorials are suggested to an Education Fund for his grandchildren and these may be left at the church or the Smith-Carson-Wall Funeral Home, 518 W St. John, Box 258, Girard, 66743.
Condolences may be sent to www.wallfuneralservices.com.