Obituary: James Sylvester O'Toole
James Sylvester O'Toole, 77, of Greenbush, entered into eternal rest on February 5, 2020 at his home surrounded by family.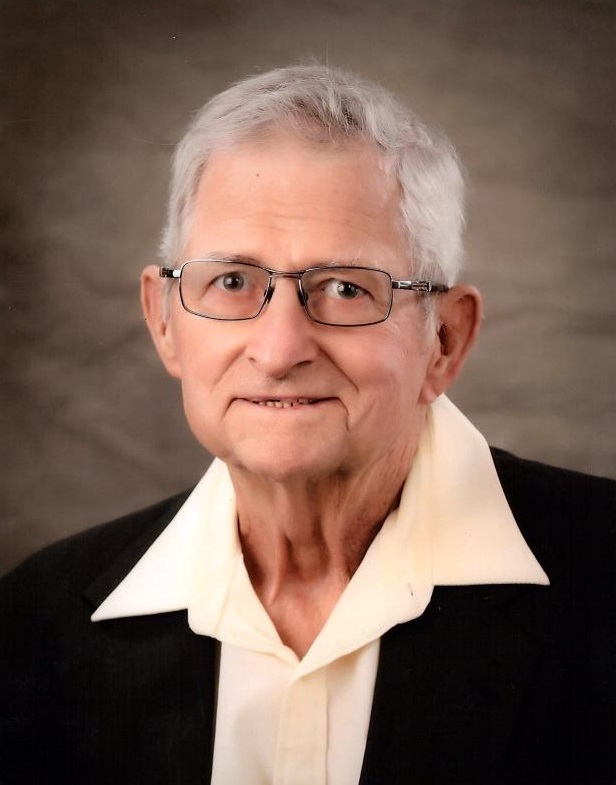 Jim was born on May 22, 1942, in Pittsburg, KS to Lawrence Sylvester and Helen Louise (Bergmann) O'Toole. He grew up on a family farm south of Greenbush and lived in the area his entire life. He graduated from St. Paul High School in 1960. On July 27, 1963, he was united in marriage to Margaret Ann O'Brien at St. Francis Catholic Church in St. Paul, KS.
When Jim was a boy his dream was to run a bulldozer and raise cattle. Both of those dreams came true. In 1965 Jim and his Dad started O'Toole Construction and he was active in the business until his death. When people would ask Jim when he was going to retire his answer was, "I have been retired all my life." When you are doing the things you love Jim didn't consider it work.
Jim was a charter member of the Brazilton Ruritan, past President of the Kansas Land Improvement Contractors, Craw-Kan Telephone Coop and the Ruritan Club. He served Grant Township as Trustee for 39 years. He served on the Rural #6 water board, extension council, St. Aloysius Historical Society, West Ridge and RC&D board.
Survivors include his wife Margaret of the home and three daughters – Melinda & Juan Powers, of Girard, Michelle & Jeff Elder, of Girard, J.J. & John Curran, of Lawrence, and Son-in Law Terry Grant, of Fort Scott; 10 grandchildren – James Powers, Jennifer Powers, Kaitlyn Powers, Jacob Grant, Josh Grant and his wife Megan, Taylor Grant,
Kasie Setter and her husband Jeremy, Trisha Hamm and her husband Lane, Robert Curran and Camly Curran; 7 great grandchildren – Jaci, Jena and Josie Powers, Mason, Allie, Aidyn and Demi Grant; six brothers – Edward O'Toole and his wife Betty, Texas, Ronnie O'Toole and his wife Norita, McCune, Bill O'Toole, Oklahoma, Steve O'Toole and his wife Susan, Girard, Tim O'Toole, Girard and Mike O'Toole and his wife Kathy,
Girard; and one sister – Christine Cox, Girard.
He was preceded in death by his parents, his sister Patricia Kay, his daughter Melissa Grant, and his faithful dog Jay.
Mass of a Christian Burial will at 10:00 a.m., Monday, February 10, 2020, at St.  Michael's Catholic Church Girard, KS with Father Floyd McKinney as Celebrant. Burial will follow in the St. Aloysius Cemetery at Greenbush. A Parish Rosary will be prayed at 6:30 p.m., Sunday, at St. Michael's Catholic Church. The family will receive friends following the Rosary.
Jim lived his entire life in Greenbush and always compared it to living in paradise. He always said the only place he was moving to was across the road.
In lieu of flowers the family suggests memorials be made to St. Aloysius Historical Society. They may be left at or mailed to Carson-Wall Funeral Home, 518 W St. John Box 258, Girard, 66743.
Condolences may be sent to www.wallfuneralservices.com