Obituary: Jack Edward Battitori
Jack Edward Battitori, 20, passed away in his home on February 22, 2019. He was born October 27, 1998, in Joplin, Mo. He was the son of Tony Battitori and Natalie Thomas. Jack graduated from Girard High School in 2017. He was attending Pittsburg State University, majoring in Physics with a Math minor, and worked part-time at Thomas Manufacturing.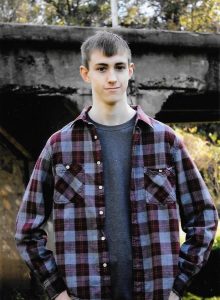 Jack had a quiet, gentle soul and never complained about anything. He enjoyed spending time playing Super Smash Bros. and lasertag with his siblings. If a person could keep up, he would talk about our universe and physics with great enthusiasm.
He was a beloved son, grandson, brother, cousin, nephew, and friend to many. Jack will be greatly missed by all who knew him.
He is survived by his father Tony, of the home; mother Natalie, of Girard; sister Alex Battitori of Joplin; sister Lauren Battitori of Girard; half-brother Chris Wynne of Kansas City; grandparents Francis and Susan Thomas and John and Carol Battitori of Girard; and numerous aunts; uncles; and cousins.
In lieu of flowers, memorials are suggested to the USD 248 Educational Fund for the Jack Battitori Memorial Scholarship. Checks should be mailed to Natalie Thomas at 515 N. Ozark St., Girard, KS, 66743.
A celebration of life service will be held at the Girard Civic Center, located at 102 N. Ozark St., on Friday, March 1, from 5-8 pm.