Obituary: Cynthia "Cindy" Ann Murray
Cynthia "Cindy" Ann Murray, 59, of Girard, died unexpectedly at 3:06 p.m., Wednesday, February 20, 2019 in the University of Kansas Medical Center in Kansas City, Kansas.
Cynthia was born on September 14, 1959 in Oswego, Kansas, a daughter of Tommy and Rosemary (Cukjati) Schreppel.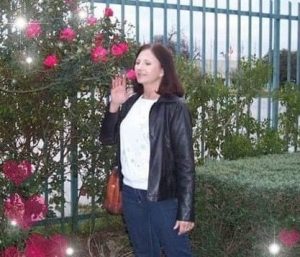 She attended school in Oswego before moving to Fort Scott, Kansas in 1974 and graduating from Fort Scott High School.
She married Robert "Bob" Murray on February 5, 1982 in Miami, Oklahoma. He survives of the home.
Cynthia was a homemaker and she worked at Pamida, Mathis Drug Store, and as a nurse aid at WestRidge Retirement Village, all of Girard.
She was a member of Ocean Canyon Properties and Eagles Landing Camping Clubs. Cynthia enjoyed her family, camping, fishing, boating, and caring for people.
Survivors, in addition to her husband, of the home, are her sons, Adam Murray, and his wife, Jessica, of Toronto, Kansas, Dylon Murray, and his wife, Stephany, of Youngstown, Ohio, and Evan Murray, and his wife, Sheril, of Toronto; six grandchildren; her mother of Sarcoxie, Missouri; her sister, Carolyn Long, and her husband, Harold, of Sarcoxie.
Cynthia was preceded in death by her father and her step-father, Don McDaniel.
Memorial visitation will be from 5 until 7 p.m., Tuesday at the Smith-Carson-Wall Funeral Home in Girard where friends may call after 2 p.m., Monday.
Memorials are suggested to Cynthia's Grandchildren's Education Fund and these may be left at the Smith-Carson-Wall Funeral Home at 518 W St. John, Box 258, Girard, 66743.
Condolences may be sent to www.wallfuneralservices.com.