Obituary: Carol Ann Jacquinot
Carol Ann Jacquinot, 72, of Walnut, passed away Wednesday, April 17, 2019, at her home.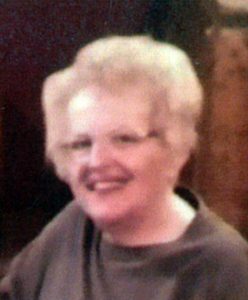 She was born in California, Missouri, on November 24, 1946, to Herman Leroy "Roy" and Cleo Margaret (Taylor) Stark.  As a young girl, she grew up in Missouri where she attended school and graduated in 1964 from Eldon High School in Eldon, Missouri.  After high school she attended Central Missouri State College where she earned an Associate degree.
On May 28, 1966, she and Pat Jacquinot were married in Warrensburg, Missouri.  Following marriage, they lived in Overland Park and Atchison, Kansas, before moving to Walnut in 1974 where they made their family home.  Carol worked in the business office at the Southeast Kansas Education Service Center in Greenbush for 30 years until retiring.
She was a member of St. Patrick's Catholic Church in Walnut and its Altar Society.  Carol was the former owner and operator of Boots and Saddle Club and also Pat's Place Pool Hall in Walnut.  She enjoyed reading, cooking, playing cards, music and visiting with friends.  Carol loved spending time with her grandchildren and attending their activities.
Survivors include: Two Sons – John Patrick Jacquinot of Walnut, KS
Nicholas Paul Jacquinot and his wife, Paula, of Walnut, KS
Three grandchildren – Preston Jacquinot, Patrick Jacquinot, and Kellc Jacquinot
She was preceded in death by her parents, and her husband, Pat Jacquinot, on July 30, 2011.
Following cremation, the memorial funeral Mass will be at 10 a.m., Friday, April 26, 2019 at St. Patrick's Catholic Church in Walnut.  Burial will follow at St. Patrick's Cemetery.  The rosary will be prayed at 7 p.m. Thursday at the St. Patrick's Catholic Church in Walnut.  The family will receive friends immediately following the rosary at the church.
Memorials are suggested to Walnut Public Library.  These may be left at or mailed to Forbes-Hoffman Funeral Home, P.O. Box 374, Parsons, KS 67357.
Online condolences may be left at www.forbeshoffman.com.