Obituary: Carla K. Stewart
Carla K. Stewart, 60, of Girard, passed away at 3:30 a.m., Sunday, August 25, 2019 at her residence in Girard.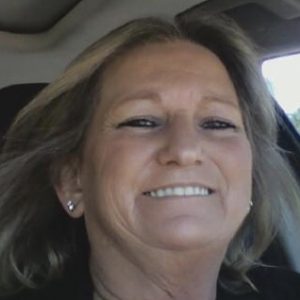 Carla was born May 19, 1959 in Girard a daughter of James and Ilene (Smith) Everitt.
She attended schools in Girard and graduated from the Girard High School.
Carla enjoyed fishing and playing cards.
Survivors are her sons, Curtis Moriconi of Pittsburg and Brian Stewart of Columbus; her daughter, Kelly Morey of Pittsburg; three grandchildren; her brother, Jim Everitt, and his wife, Mikki, of Girard; her sisters, Kay Wolfe, and her husband, John, of Chetopa and Dianna Swagerty, and her husband, Randy, of Boise City, Oklahoma; a survivor, Ronnie Freeman, of the home.
Carla was preceded in death by her parents; a daughter, Cassie Whyman; a grandson, Hunter Davidson.
A memorial visitation will be held from 6:00 until 8:00 p.m., Friday, August 30 at the Smith-Carson-Wall Funeral Home where friends may call after 2 p.m., Friday.
Memorials are suggested to the grandchildren's education fund and these may be left at the funeral home or mailed to the Smith-Carson-Wall Funeral Home, 518 W. St. John, P.O. Box 258 Girard, Kansas 66743
Condolences may be sent to www.wallfuneralservices.com