Obituary: Buddy Monroe Bean
Buddy Monroe Bean, 77, of Girard, died at 4:32 p.m., Sunday, August 11, 2019 at his residence in Girard.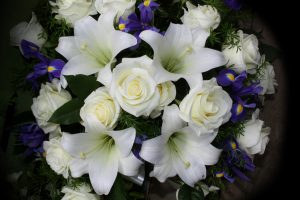 Buddy was born February 4, 1942 in Mulberry, Kansas, the son of Winfred and Shirley (Mays) Bean.  He grew up and attended schools in Mulberry and graduated from Mulberry High School.  Buddy married Janet Oldham on May 27, 1963 in Girard.  Janet survives of the home.
They made their home in Pittsburg before moving to rural Girard in 1965, having lived there for over 50 years.
Buddy worked at Dickey Clay in Pittsburg and later as owner and manager of the Girard Laundromat.  He also farmed and raised livestock.
Buddy enjoyed his family, attending his grandchildren's events, and traveling.
He was a member of the Crossroads Baptist Church at rural Girard.
Survivors, in addition to his wife, Janet, of the home, a son, Mike Bean, and his wife, Dr. Linda Bean, of Girard; a daughter, Sheryl Kirby, and her husband, Gary Kirby, of Girard; his grandchildren, Kayle, Kylie, Micah, Jackson, and Bella; his great-grandchildren, Spencer and Kinley.
Buddy was preceded in death by his parents, and a sister, Phyllis Marrone.
Funeral services will be at 10:30 a.m., Wednesday at the Crossroads Baptist Church at rural Girard with Pastor Mike Buckamneer officiating.  Burial will be in the Rosebank Cemetery, Mulberry, Kansas.
The family will receive friends from 6:00 until 8 p.m., Tuesday at the Smith-Carson-Wall Funeral Home where friends may call after 2 p.m., Tuesday.
Memorials are suggested to Crossroads Baptist Church and these may be left at the church or the Smith-Carson-Wall Funeral Home, 518 W St. John, Box 258, Girard, 66743.
Condolences may be sent to www.wallfuneralservices.com