Obituary: Bruce Jagels
Bruce Jagels, 67, of rural Girard, passed away at 8:15 a.m., Wednesday, January 29, 2020 at his residence at rural Girard surrounded by his family.
Bruce was born in Girard on May 19, 1952, a son of Alwin H. and Dorothea M. (Hamm) Jagels.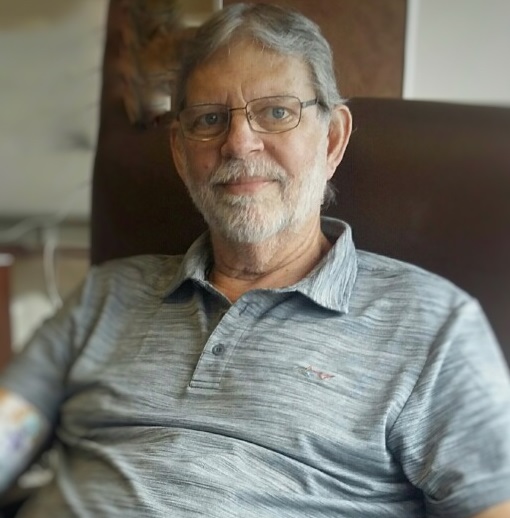 He attended Immanuel Lutheran Grade School at rural Hepler and graduated from the Girard High School.
Bruce married Carol Ragonese on January 3, 1971 in the Immanuel Lutheran Church. She survives of the home.
Bruce worked as a press operator and supervisor at Forms Manufacturing Incorporated, Perfection Forms, Printxcel, Ennis, and Ace Forms.
He was a member of Immanuel Lutheran Church.
In addition to his wife of the home, Bruce is survived by his son, Doug Jagels, and his wife, Brenda, of Frontenac, his daughter, Kim Foraker, and her husband, Brandon, of Girard: his grandchildren, Zack Foraker, and his fiancé, Katie, Ashley North, and her husband, Logan, Sydney Jagels; his great-grandchildren, Kasen Viets, McKinley Foraker, Laken North, Archer North.
He was preceded in death by his parents, his sister, Lauretta Hurd, and his brother, Richard Jagels.
Services for Bruce Jagels will be at 10:30 a.m., Saturday, February 1, 2020 at the Smith-Carson-Wall Funeral Home of Girard with Pastor Rick Prideaux officiating. Burial will follow in the Garden of Memories Cemetery.
Visitation will be Friday from 6:00 until 7:00 p.m. at the funeral home where friends may call after 2:00 p.m., Friday.
Memorials are suggested to Be the Match or Living Faith Nazarene Church, and these may be left at the funeral home or mailed to the Smith-Carson-Wall Funeral Home at 518 W. St. John, P.O. Box 258 Girard, Kansas 66743.
Condolences may be sent to www.wallfuneralservices.com