Obituary: Bernadette A. Coomes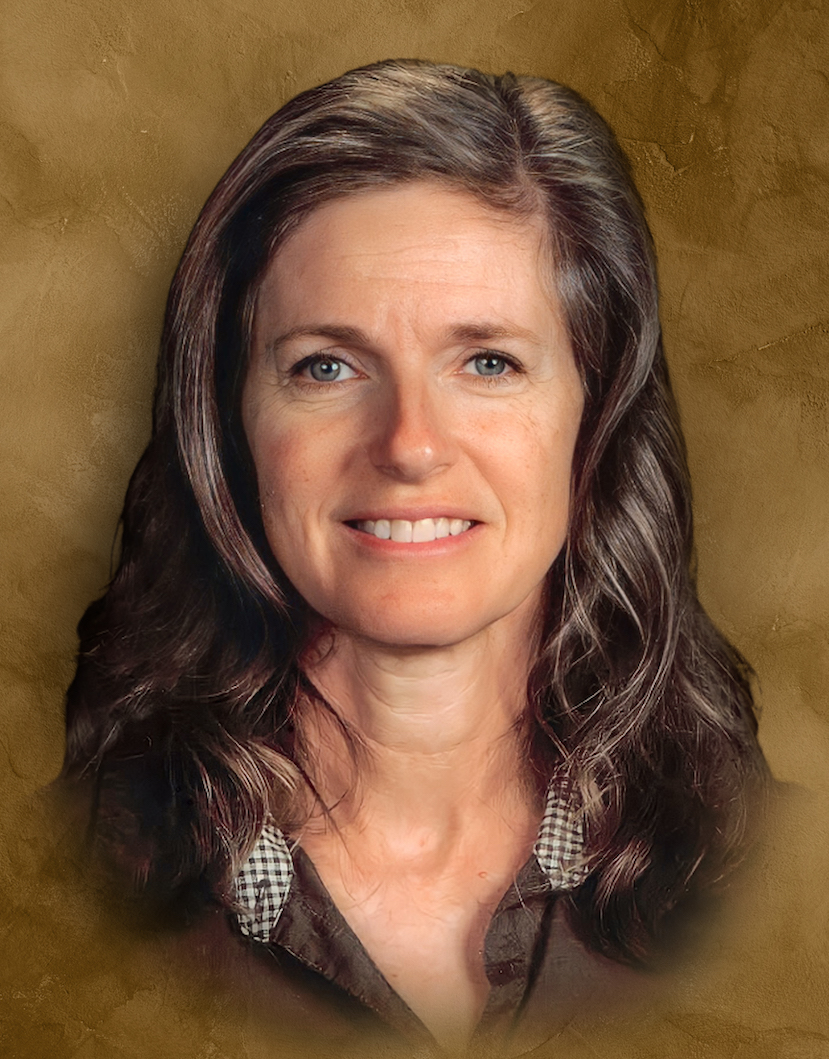 Bernadette A. Coomes
1960-2022
Our community lost one of its most impactful women on June 18, 2022, when Bernadette Arlene Coomes, 61, passed away in Girard, Kansas. Bernadette was a humble, caring woman who will be remembered for the endless amounts of love and joy she poured into this world. She was tirelessly devoted to her family, successfully raising 4 rowdy boys, 13 grandchildren, a loving husband and many others along the way. Bernadette was an ultimate craftswoman, and her creations ranged from award-winning Halloween costumes to hand-knitted baby blankets for all her grandchildren. A true matriarch of the Coomes family, her skills as a chef allowed her to bring family and friends together countless times over the years, as it was one of her favorite ways to serve others. Bernadette's prayer and devotion to our Lord allowed her to elevate the lives of many.
While her early years were devoted to her children, Bernadette also blessed the Girard community with a 17-year career as secretary at Girard High School. A calming presence in the school office, Mrs. Coomes provided love and support to hundreds of students, teachers, and administrators throughout the years. Her later years were spent enjoying her passion for the farmyard, where she loved teaching her grandkids how to appreciate God's creation, leaving the family with many fond memories of her baby goats, chickens, and various animals. Bernadette will be deeply missed.
Survivors include: Her husband of 45 years – Dale, of the home. Four sons and their families – Nicholas Coomes and his wife, Amy, and their daughters, Lauren and Addison, of Pittsburg, Kansas; Christopher Coomes and his wife, Ashley, and their children, Isabella, Matthew, Joseph, Cecilia, Lucy, and Charlie of Pittsburg, Kansas; Brian Coomes and his wife, Jordan, and their children, Russell, Leo, Maxine and Violet, of Pittsburg, Kansas; Benjamin Coomes and his wife, Alyssa, and their daughter, Evelyn, of Overland Park, Kansas. Two sisters – Jackie Bowman of Hutchinson, Kansas; and Margaret Diskin of St. Paul, Kansas. Four brothers – Bob Jacquinot, Dick Jacquinot; Steve Jacquinot; and Lawrence Jacquinot all of St. Paul, Kansas. Numerous in-laws, nieces, nephews, aunts, uncles and cousins.
She was preceded in death by her parents, Cleo and Eugene Jacquinot.
The funeral Mass will be at 10:00 a.m., Thursday, June 23, 2022, at St. Francis Catholic Church in St. Paul. Burial will follow at St. Francis Cemetery in St. Paul. Bernadette will be lifted in prayer with a community rosary at 6:30 p.m., Wednesday, at St. Francis Catholic Church. The family will receive friends following the rosary.
Memorials are suggested to the National Catholic Partnership on Disability/Mental Health. These may be left at or mailed to Forbes-Hoffman Funeral Home, P.O. Box 374, Parsons, KS 67357.