Former Mini Stop property tank removal underway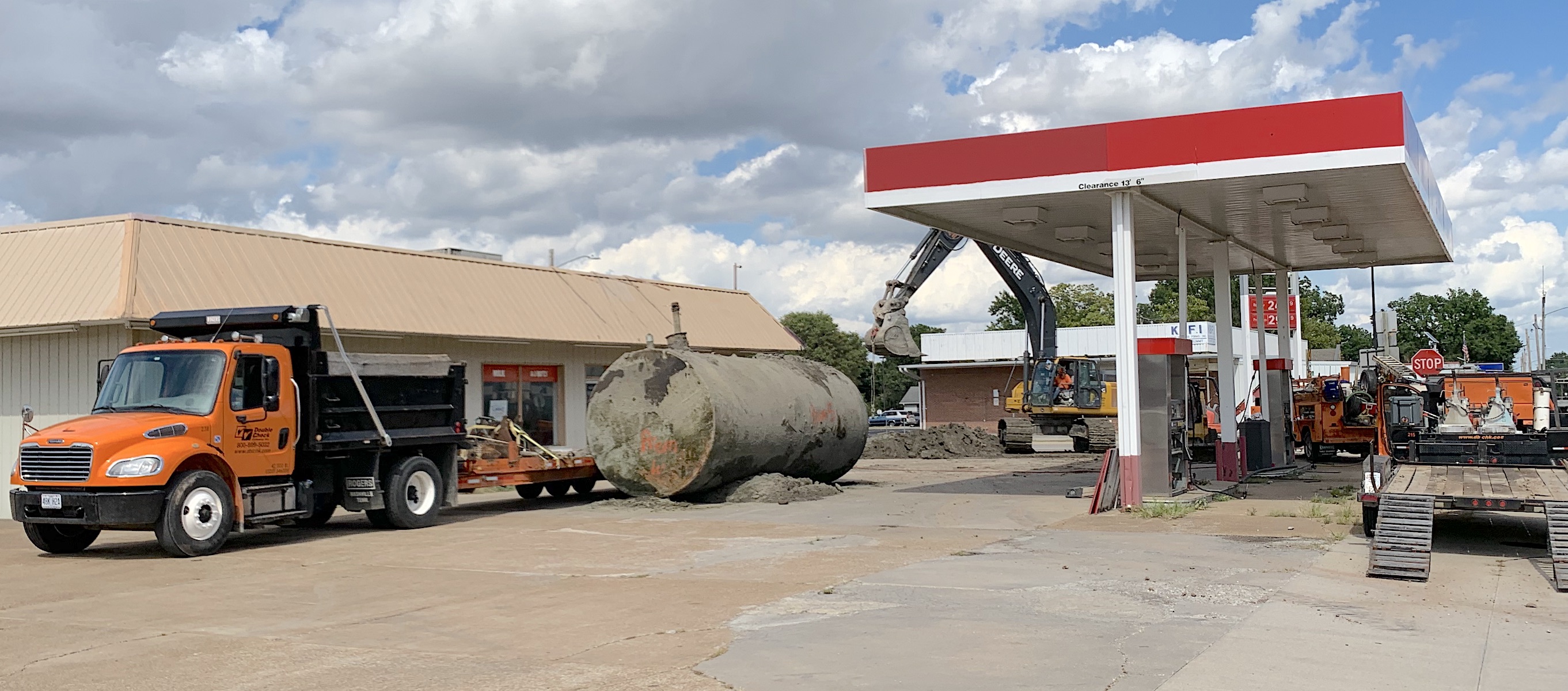 By Leslie Montee
Hometown Girard
The Mini Stop property was acquired by the Girard Land Bank in 2021. Due to a Kansas Department of Health and Environment (KDHE) grant, the fuel storage tanks are in the process of being removed. The tanks are being removed by Double Check Company Inc. and the project is expected to be complete in the next two weeks.
After removal, KDHE will perform an inspection, samples will be taken, and the state will use those samples to decide whether environmental remediation will be required for the location. If it is required, KDHE's storage tank trust fund will reimburse the Land Bank for any costs incurred. If no remediation is necessary, the Land Bank will then move towards transferring the property over to new private ownership. Any and all interested parties will have an opportunity to submit a proposal and bid for the property and then the Land Bank will consider the proposals, then determine which is in the best interest of the city of Girard.
Girard Land Bank Board members are Mickey Pyle, Lanessa Arthur-Westervelt, Lucas Stansbury, Bill Huston, Jeff Leslie, Jessica Ripper, Jenny Collins, Donnie Humble, and Brad Ulbrich.
The Girard Land Bank administrative team members are Terry Wray, Johanna O'Brien, and Karen Buck.