Obituary: Vernon Lee Hershberger
Vernon Lee Hershberger, 88, of Girard, Kansas, died at 2:40 p.m., Thursday, September 21, 2017 in the Girard Medical Center.
Vernon was born July 18, 1929 in Enid, Oklahoma, a son of Elmer (Dutch) and Virginia (Meach) Hershberger.  He moved with his family to Girard in 1933 and later graduated from Girard High School.
He served in the US Army for 4 years and then was called back to duty for another 4 years during the Korean Conflict.
Vernon married Myrna L. Kious on September 20, 1950 in Hennessy, Oklahoma.   She survives of the home.
Vernon was a farmer and a carpenter and in his younger days, he was an avid outdoorsman with fishing and hunting as his main interests.  Later in life he enjoyed woodworking and art.  He won several awards for his artwork after taking courses at Pittsburg State University.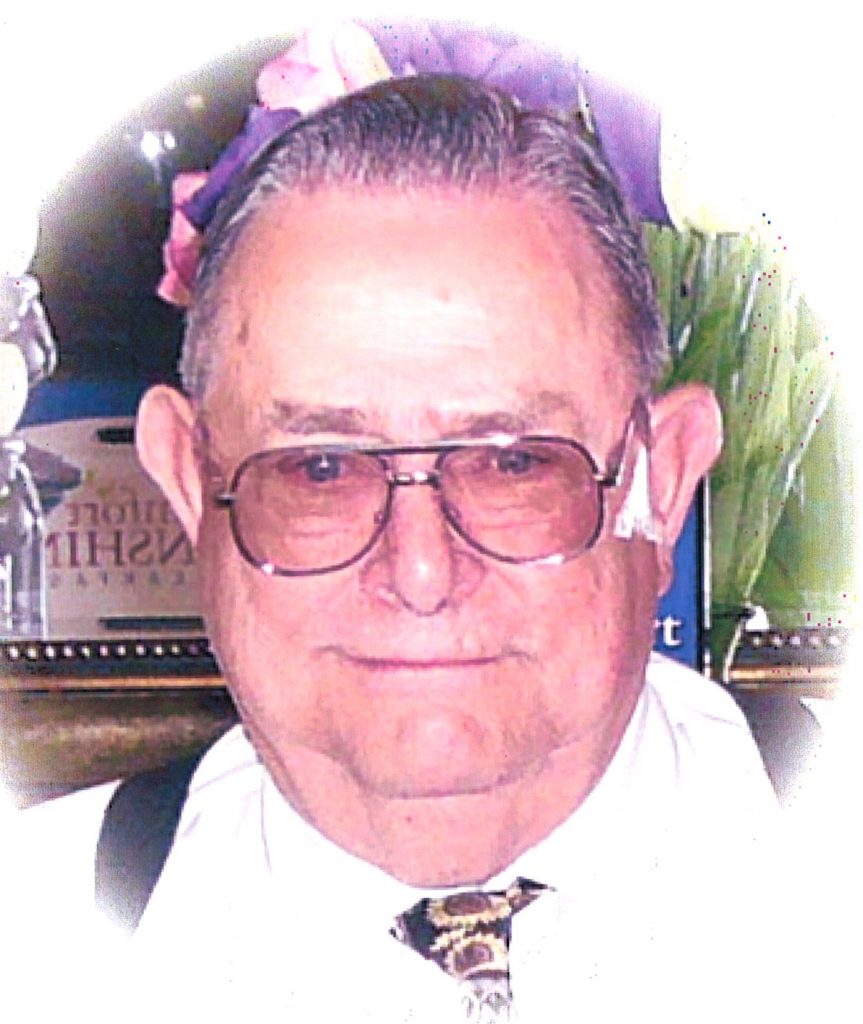 Vernon was a member of Mt. Olive Baptist Church at rural Girard.  He was a former member of the Masonic Lodge, the Mirza Shrine, and the National Farmers Organization.
Survivors, in addition to his wife, Myrna, of the home,  are his sons, David Hershberger of Girard and Fred Hershberger, and his wife, Treasa, of Greenwood, Missouri; his daughters, Marilyn Ricketts, and her husband, Steve, of Edgerton, Missouri,  Shirley Hershberger, of the home, and Donna Long, and her husband, Steve, of Pleasant Hill, Missouri;  9 grandchildren; 8 great-grandchildren.
Vernon was preceded in death by his parents, a great-grandson, Korban Joshua Budimlija; his brothers Jon Hershberger, and an infant, Melvin Hershberger.
Funeral services will be at 10:30 a.m., Tuesday, September 26, 2017 at the Smith-Carson-Wall Funeral Home in Girard with Pastor Tom Lewis, Pastor Bill Kious, and Pastor Scott Bennett officiating.  Burial will be in the Girard Cemetery.
The family will receive friends from 9:30 a.m., Tuesday until service time at the Smith-Carson-Wall Funeral Home where friends may call after 2 p.m.,Monday.
Memorials are suggested to the St. Joseph's Indian School and these may be left at the Smith-Carson-Wall Funeral Home, 518 W St. John, Box 258, Girard, 66743.
Condolences may be sent to www.wallfuneralservices.com