UPDATE: Locals react to bank fraud charge filed against former priest
Feds allege Fr. Thomas Leland gambled with stolen church funds
BY SARAH GOODING
Hometown Girard

ST. PAUL — Members of two area Catholic parishes were stunned by the news that their former priest was charged with stealing church funds totaling nearly $151,000, which federal prosecutors allege were used for his gambling activities.
On Tuesday, Father Thomas H. Leland was charged with one count of bank fraud for the alleged stealing of funds from the St. Francis parish in St. Paul and the St. Ambrose parish in Erie, as well as the Catholic Diocese of Wichita, according to the Associated Press.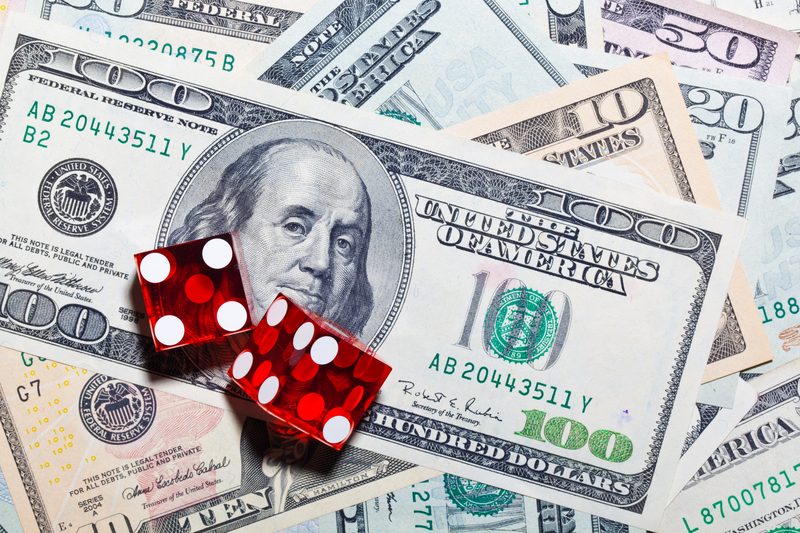 Leland served as priest for the parishes from 2010 to 2014, and was singularly responsible for the administration of the churches and properties, with sole signature authority on the parish bank accounts.
Parish reaction
Local reactions varied from surprise to sadness to shock.
"Most of us are just in shock at the extent of what happened," said Lois Carlson, choir director for St. Ambrose, who said she learned about the charges Tuesday evening when reading the news online. "I think we're all just very, very sad and our hearts go out to him. We're saying prayers for him and saying prayers for our diocese and our bishop."
Carlson said parish members knew their priest was struggling with lingering effects from his time serving as a military chaplain in the Middle East.
"We knew he had lots of problems," said Carlson, who said Leland struggled with Post-traumatic stress disorder. "I think that his gambling was a result of all that — a way to get away."
However, the theft of $151,000 also represents a significant loss, and other members expressed a desire to see justice served through the legal system.
"I pray that they prosecute him," said Robert Schoenhofer, a member of the St. Francis parish, who heard about the charges upon being asked for an interview. "I hope they put justice in there too."
Schoenhofer said he was aware that Leland visited area casinos, but hadn't realized the extent of what was going on.
"I'd see him at casinos and wondered about him, but I didn't realize he was spending the church's money. That would explain why he was having a good time," Schoenhofer said.
Seeking Stability
Between 2012 and April 2014, prosecutors allege that Leland executed a scheme to defraud the two parishes and the diocese, according to the Associated Press, which also said Leland is alleged to have taken overpayments totaling $2,063 for conducting Mass, unauthorized salary advancements and salary overpayments totaling $138,200 and unauthorized reimbursements for personal expenses totaling $10,656.
Amy Pavlacka, director of the office communications for the Catholic Diocese of Wichita, said processes leading up to yesterday's court action began in 2014.
"Fr. Leland self-reported to the diocese in March of 2014 that there had been mismanagement of parish funds at St Francis and St. Ambrose Parishes, where he served as pastor," she said.
Shortly thereafter, Leland left the parishes and members were told he was going to St. Louis for PTSD treatment.
"Before Easter of 2014, he was shaking and we could see his sleeve was shaking and his hand was shaking," Carlson said, adding that Leland made it through Mass the following Thursday and then was gone.
At that time, the churches were told that Leland had requested a six-month leave of absence because of his PTSD, and that timeline was extended in late 2014.
"The bishop came and met with us and told us that Fr. Leland had asked for another six-month extension. He had some problems the diocese was trying to help him with," Carlson said.
"Bishop Carl Kemme traveled to St. Francis parish in December of 2014 and invited the faithful from both parishes to be with him so he could communicate with them about the status of their priest," Pavlacka said. "He felt it was very important that he meet with the parish communities and open a line of communication with them."
Schoenhofer said at that time church members were informed that funds had been taken, but were not made fully aware of the extent of the situation until media reported numbers this week.
A path forward
The legal matters now are in the hands of the diocese, which has formally appointed Father David Htan as parish priest, effective this summer, and is working to restore the situation.
"The parishes have been made whole financially and Fr. Leland is on a plan to repay the diocese," Pavlacka said.
However, healing will be a product of time and prayers.
"My heart goes out to him first," Carlson said. "We're under good leadership with our bishop and our priest. As far as us in the congregation, we just need prayers that our two congregations and diocese can cope with this in a prayerful way and not a judgmental way."
"We would ask that others face this situation as we have tried to – with mercy," added Pavlacka. We have Kept Fr. Leland, Fr. Htan, and the parishes of St. Francis and St. Ambrose in our prayers and we would ask others to do the same."