Sports Potpourri – Chiefs and Royals
By Mac Stevenson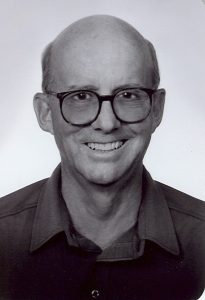 Brett Veach recently concluded his first go-round as the Kansas City Chiefs' general manager during the 2018 NFL draft. The results are unconventional. Veach had six draft choices and used them all on defensive players; that's unusual in the NFL.
Before anyone is critical of Veach, it should be noted that KC's defense was not up to NFL standards at the close of last season. The Chiefs were particularly vulnerable against the run and their pass rush was close to nonexistent.
It's never been divulged as to who was responsible for the decision to get rid of all-pro CB Marcus Peters; the guess here is that CEO Clark Hunt decided to make that move. That's a vital defensive position and Peters won't be easy to replace.
Veach's and Coach Andy Reid's picks were interesting indeed and rated reasonably successful among NFL pundits. They include the following: (1) DE Breeland Speaks (6-3, 283) from Old Miss was KC's first pick in round two; he was the 46th player drafted. (2) DT Derrick Nnadi (6-1, 317) from Florida State was taken in round three as the 75thpick. (3) CB Dorian O'Daniel (6-1, 223) from Clemson went to the Chiefs in round three as pick number 100. (4) KC took Safety Armani Watts (5-11, 205) from Texas A&M in round 4 with pick number 124. (5) Veach and Reid named CB Tremon Smith (5-11, 183) from Central Arkansas as their first round six choice, the 196th in the draft.
 KC's last pick is interesting indeed; DT Kahlil McKenzie (6-3, 320) from Tennessee was KC's second pick in round six, the 198th player taken. KC is going to use McKenzie as an offensive lineman, rather than defense. And his father, Reggie McKenzie, played for Oakland and is now the Raiders' general manager.
There's no sense in trying to rate this inflow of new defensive talent as the many pundits do; we'll have a good idea about that by the middle of the upcoming season.
Coach Reid's team is loaded at the skill positions on offense for the 2018 season. Much heralded QB Patrick Mahomes (6-3, 230) has been with KC for a full season and much is expected of the youngster. Reid has Kareem Hunt (5-11, 208) at RB; Hunt led the NFL in rushing as a rookie last year. Travis Kelce (6-5, 260) is an established NFL star at TE. And Tyreek Hill (5-10, 185) is on the brink of greatness at WR. KC also acquired WR Sammy Watkins (6-1, 211) who is a respected NFL veteran. Reid will have a dynamic offense.
If the recent draft of defensive players proves to be successful, Kansas City will have an outstanding ballclub this fall.
Does it seem like it's becoming a little harder to watch the Kansas City Royals baseball team? You ain't seen nothin' yet. Through the games of May 10, KC was sporting a 12-25 record and better days are not just over the horizon.
One of the Royals' main problems in the early going has been their inability to produce key hits with runners in scoring position; however, that has been improving in recent games.
As for defense, the infield is better than average. But the outfield is sadly lacking. Gold glove left fielder Alex Gordon remains stellar; the issue is that manager Ned Yost has been playing him frequently in center field. Gordon doesn't have the necessary speed and range to play center field. And Jon Jay is mediocre at best when he's in center. Jorge Soler is improving defensively in right field, but that's still a work in progress. Abraham Almonte is the best defensive center fielder, but his hitting has been substandard.
It doesn't help when Yost keeps moving Jay and Gordon around in the outfield; he should leave Gordon in left field.
KC misses Lorenzo Cain in a big way in center field and that's going to become more and more obvious as the season progresses.
Kansas City's most-glaring weakness is the pitching staff. Through May 10, the starters and relievers were dead last in MLB with an ERA of 5.29. That's discouraging to say the least.
The starting pitchers and their won-lost record and earned-run average include the following: Jacob Junis, 4-2 and 3.18; Ian Kennedy, 1-4 and 4.61; Jason Hamel, 0-4 and 4.78; Danny Duffy, 1-4 and 5.15; and Eric Skogland, 1-2 and 6.34.
Ownership has allowed the minor league farm system to deteriorate from one of the best to not very good. That's an issue that cannot be easily solved. Considering that KC will likely trade third baseman Mike Moustakas and maybe pitching closer Kelvin Herrera before the trading deadline, the future of KC baseball is bleak indeed.