Registration is Open for KRC Specialty Crop Workshop in Erie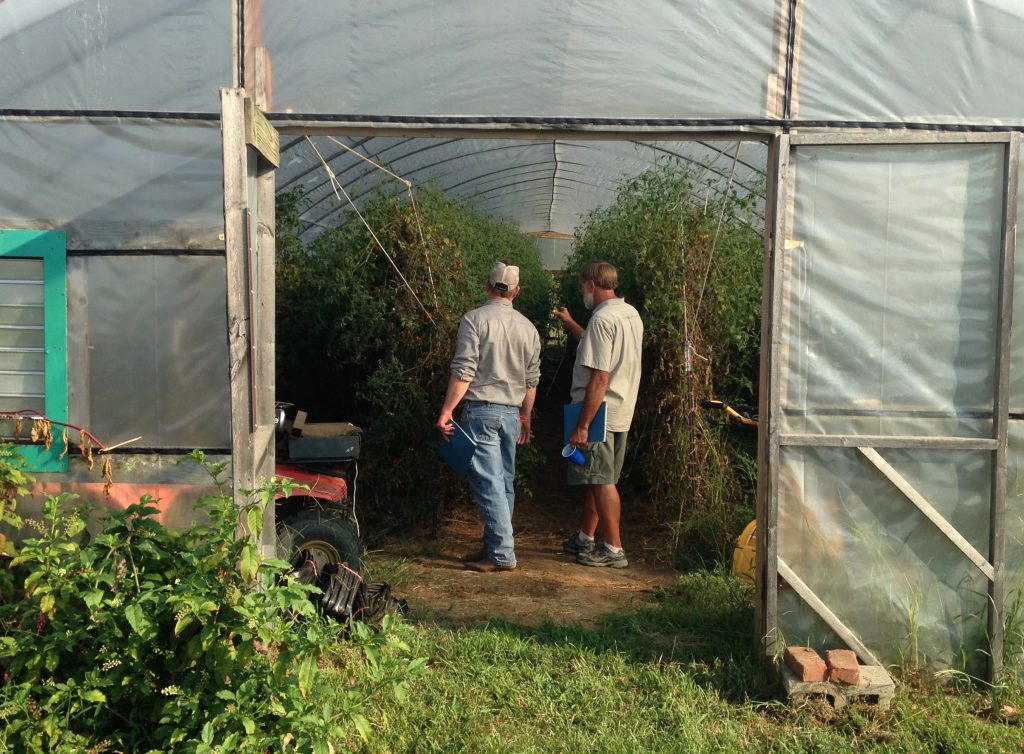 Topeka, KS – Registration is open for the Kansas Rural Center's Specialty Crop Workshops in Erie, Kansas. The workshop will be held on Saturday, March 31, from 8:30 a.m. to 5:00 p.m., at Courthouse Meeting Room, 100 S. Main Street, Erie. There is a $15 registration fee, which will cover the cost of lunch and materials.
The workshop will provide information and education necessary for beginning specialty crop growers to establish a successful specialty crop enterprise in Kansas. It will focus on conservation, production and marketing practices for specialty crop growers and will provide an excellent opportunity for beginning growers to connect with and learn from experienced growers.
The workshop will provide information on the state of specialty crops in Kansas, with David Coltrain answering the question, "What's Special About Specialty Crops?" Coltrain will look at current production, historical production and potential production of specialty crops in Kansas. Economic considerations and enterprise budgets for growing specialty crops will be covered.
Coltrain has recently returned to his home roots and is gearing up to grow and market vegetables and fruits in Southeast Kansas. During his career, Coltrain worked at Seward County Community College as an Agriculture Instructor and established a specialty crops demonstration area consisting of four acres of conventional garden, 5000 square feet of high tunnels and 3600 square feet of greenhouses. He was an Extension Agent for Kansas State Research and Extension for 10 years and worked in KSU's Ag Econ Department in business development. His education from KSU includes a BS in Horticulture and an MS in Agriculture Economics.
Information on accessing the many resources that are available to help specialty crop growers be successful in their operations will be provided. Organizations that offer resources to specialty crop growers include Kansas Department of Agriculture; K-State Research and Extension; USDA groups, including SARE, NRCS, RMA, FSA; and farm credit lenders. A representative from one of the groups will be on hand to talk about the resources and to answer questions.
Calvin Parker
Parker will talk about growing vegetables for farmers markets. Parker owns and operates a small farm which produces specialty produce. He was a cement chemist and turned to farming after retiring. He and his wife started by determining what crops their farm was best suited for on a small scale and built up from there. Parker will demonstrate techniques that have worked for him along with some that have not been as successful.
Mike Schoenecker
Schoenecker has grown vegetables all his life and has been selling at farmers markets for nearly 30 years. Currently, he markets at the Kansas Grown Farmers Market in Wichita. He grows a variety of vegetables including cool season crops like lettuce, cabbage, broccoli, cauliflower, and peas. Warm season crops grown include tomatoes, cucumbers, green beans, melons, and squash. Schoenecker will discuss his growing techniques, which include drip irrigation and straw mulch, and will emphasize the importance of composting and building up soil health.
Dr. Cary Rivard
Dr. Rivard, Extension Specialist and Director of the Olathe K-State Research and Extension Center, will discuss the importance of post-harvest coolers in specialty crop production. Dr. Rivard is responsible for conducting applied research and extension activities in the area of fruit and vegetable production. His current research investigates the use of grafted tomatoes for organic and conventional production. He also conducts research in high tunnels and is responsible for maintaining the hightunnels.org website. The workshop will also feature information about the robust community of Amish specialty crop growers that reside in Southeast Kansas, and their unique marketing model.
Tammy Klenklen
Klenklen owns and operates Oz Country Mercantile & Produce in Erie, Kansas. Her operation grew out of a flower gardening hobby and really blossomed after she attended a meeting about starting a farmer's market in the Erie area. Klenklen received her first EQIP Grant in 2015 and her second in 2017. She is entering her third season of farming full time. She and her husband now have three high tunnels and have a total of ½ acre in diversified vegetable production. She and her husband sell at 3-4 farmers markets weekly and from their farm store at home. Along with vegetables, they sell jellies, raw honey, homemade lip balms, herbs and dried pepper powders. A tour of Klenklen's farm will close out the day.
---
For more detailed information on each workshop and to register, please visit – https://kansasruralcenter.org/krcs-2018-specialty-crop-workshops/. Please register by Tuesday, March 27, so that we can get an accurate lunch count.
To learn more about the workshops, please contact David Coltrain at 620-330-3951 or coltraindavid@gmail.com, or email info@kansasruralcenter.org. For questions about the project as a whole, please contact Mary Fund at mfund@kansasruralcenter.org or 866-579-5469.