Obituary: William "Bill" Barnes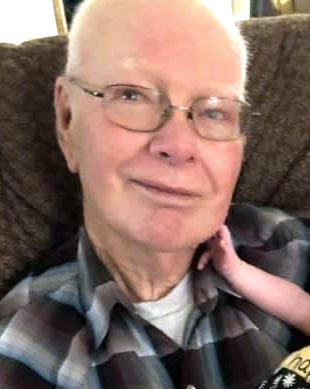 Girard, KS: William Harvey "Bill" Barnes, age 79 of Girard, passed away at his home on Sunday, March 22, 2020.
Bill was born in McCune, KS on October 14, 1940 to the union of Homer Alvin Barnes and Maxine Lucille (Harvey) Barnes. He attended school in McCune, graduating in the late 1950's. He earned his Masters Degree in Education Administration from Pittsburg State University.
He moved to Oswego in 1972, and worked as a 7th and 8th grade teacher and principal at Service Valley in the USD 504 School District. He was a member of the Oswego United Methodist Church while in Oswego, and after moving to Girard in 2016, was a member of Lifetrack Christian Church of Frontenac. He was also active in the Oswego and Girard chapters of the Lion's Club. He was an avid woodworker, loved classic cars, and was the "Grand Champion Jelly Maker" at the Labette County Fair.
He was united in marriage with Judy G. (Ruttgen) Barnes on April 12, 1969 in Oswego, KS. She preceded him in death on January 14, 1997.
He was also preceded in death by his parents, Homer and Maxine Barnes; one brother Larry Barnes; and one sister, Lorna Ginder.
Survivors include one son, Jeff Barnes (wife, Theresa) of Girard; three grandchildren, Mark Barnes, Taylor Barnes, and John Barnes; and one great-granddaughter, Indie Barnes.
Private Graveside services will be held at Oswego Cemetery under the direction of Derfelt Funeral Home of Oswego, where he will be laid to rest beside Judy. In respect to the current COVID-19 outbreak, no public services are planned at this time.
Online condolences may be expressed at www.derfeltfuneralhomes.com.