Obituary Robert "Bob" Grant
Robert P. "Bob" Grant, 67 of Capaldo, KS formerly of Cherokee, KS, died at 1:50 am, Wednesday December 9, 2015 at the Freeman Hospital in Joplin, MO following a short illness.
He was born November 28, 1948 in Clovis, NM to Mary Rauniker and Walter Grant. He was raised in Cherokee by his aunt and uncle, Annie and John Lomshek, where he lived until moving to Capaldo in 2011.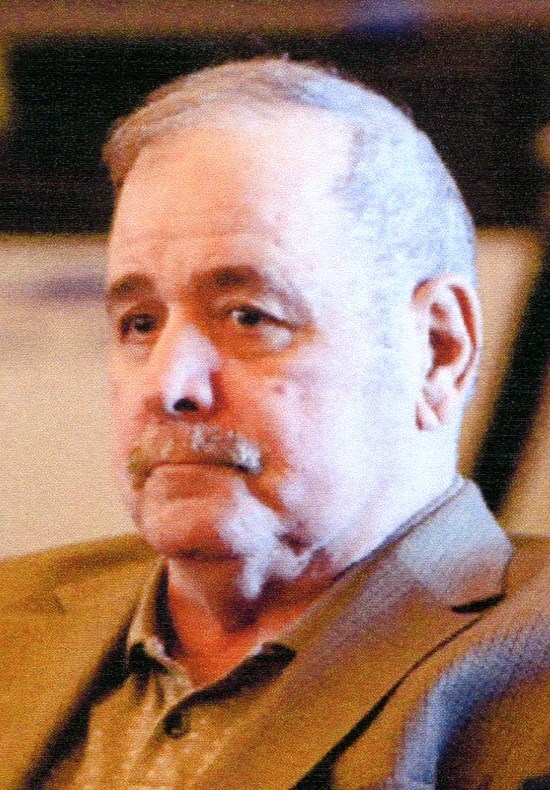 Bob was united in marriage to Lynn Dixon on August 16, 1969 in Overland Park, Kansas; she survives him of the home. They were blessed with one daughter, Megan.
He graduated from Southeast High School in 1966, earned an Associates of Arts Degree from Labette Community College in 1971 and also attended Pittsburg State University.
Bob was employed by Day & Zimmerman at the Parsons Ammunition Plant for 25 years.  He & his wife operated the Idle-A-While Tavern & Grill in Cherokee for 15 years.
He was Mayor of Cherokee 16 years, 1981-1997.  He was appointed State Representative in 1991 after the retirement of L.V. "Sam" Roper. With the
exception of 2 years, he went on to serve in this position until retiring in December, 2013. His passion was assisting his constituents and working for the betterment of all Kansans, especially those in Southeast Kansas.
He learned to cook at the Hickory Haven and used that expertise in Grant's BBQ & Catering for several years.
Bob was a member of Priestly-Ridley American Legion Post 35, Big Brutus Foundation, Elks Lodge #412, Cherokee Gun Club and Scammon Knights of Columbus. He recently served on the SKIL Board and Crawford County Visitors and Convention Bureau.
He was active in the community through coaching Little League Baseball and Cherokee Babe Ruth. Bob spent many years as a referee for basketball and umpire for baseball/softball on various levels. Playing softball was a huge part of his life and he was well known at regional ball parks. He enjoyed playing cards and all the bull sessions that accompanied the games.
Survivors include his wife, Lynn, of the home; daughter Megan Fry and son-in-law Kevin Fry; two grandchildren: Ross Patrick and Katie Anne Fry who were the light of his life, all of Frontenac, KS; a brother-in-law, Mike Dixon his wife Lisa Dixon and their daughter Jennifer of Lancaster, KY along with numerous cousins.
He was preceded in death by his father Walter Grant, mother Mary Barker, a brother Bill Barker, a cousin/brother Charles" Bing" Lomshek and his aunt Annie & uncle John Lomshek.
Mass of Christian Burial will be 10:30 a.m., Monday, December 14th , 2015 at Sacred Heart Catholic Church in Frontenac with Father Thomas Stroot as celebrant.  Following the Mass Bob will be taken for cremation; private inurnment will take place at a later date in the Cherokee City Cemetery. The family will receive friends from 4-6 p.m. on Sunday at the Bath-Naylor Funeral Home in Pittsburg. Condolences may be left at www.bathnaylor.com.  In-lieu of flowers memorial contributions can be made to Big Brutus, Inc. and/or the Bob Grant Scholarship Fund for students of Southeast High School Cherokee, KS. Services are under the direction of the Bath-Naylor Funeral Home 522 S. Broadway Pittsburg, KS 66762.