Obituary: Patricia (DeLange) Steffens
Patricia (DeLange)  Steffens, 80, of Fort Scott, Kansas, passed away at 5:17 a.m., Thursday, April 18, 2019 at the Medicalodge of Girard.
She was born August 7, 1938 in Girard, Kansas a daughter of Verdan and Ruth (Graham) DeLange.  She graduated from Girard High School and the University of Oklahoma.  She received her Master's degree from Kansas State Teachers College, now PSU, and her PhD from Kansas State University.  She taught Special Education at Pittsburg High School and Parsons State Hospital before joining Crawford County Extension Service Food and Nutrition Education Program.  From 1987 until 1999, she was University of Nebraska State Extension Specialist in Family Life Education.  She retired from the University of Nebraska as Professor Emeritus.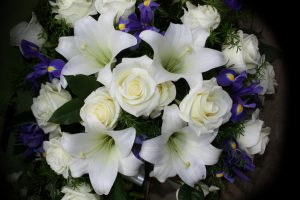 She married John Steffens in 1957 and later they divorced.
She enjoyed fishing, home restoration, and spending time at the lake with family and friends.
Survivors include her daughters Paula Heidrick (Greg) of Cary, North Carolina and Pam Franklin  (Buddy) of Girard; and son, Jay Steffens (Bobbie) of North Platte, Nebraska; her grandchildren Adam Heidrick  (Jodi), Sarah Cole (Korry), Shane Franklin, Scott Franklin (Joane), and T. J. Franklin (Addi), Alex Steffens, Alysa Maline (Alex), Ayden Steffens; eight great-grandchildren; a brother Pete DeLange (Jane), of Girard; a sister Betty Miller (Joe), of Tallahassee, Florida.
Funeral services will be at 10:30 a.m., Wednesday at the Girard Cemetery with Pastor Mark Wenzelburger officiating.  Burial will follow the services and friends are asked to meet at the cemetery.  The family will receive friends from 6:00 until 8:00 p.m., Tuesday at the Smith-Carson-Wall Funeral Home in Girard where friends may call after 2:00 Tuesday.
In lieu of flowers, memorials are suggested to the American Legion Youth Fishing Derby or for the school in the village of Cotin, Haiti for an additional  classroom to be erected in her memory, and these may be left at the Smith-Carson-Wall Funeral Home, 518 W St. John, Box 258, Girard, 66743.
Condolences may be sent to www.wallfuneralservices.com