Obituary: Mary Lepoglow
Mary Ann (Davied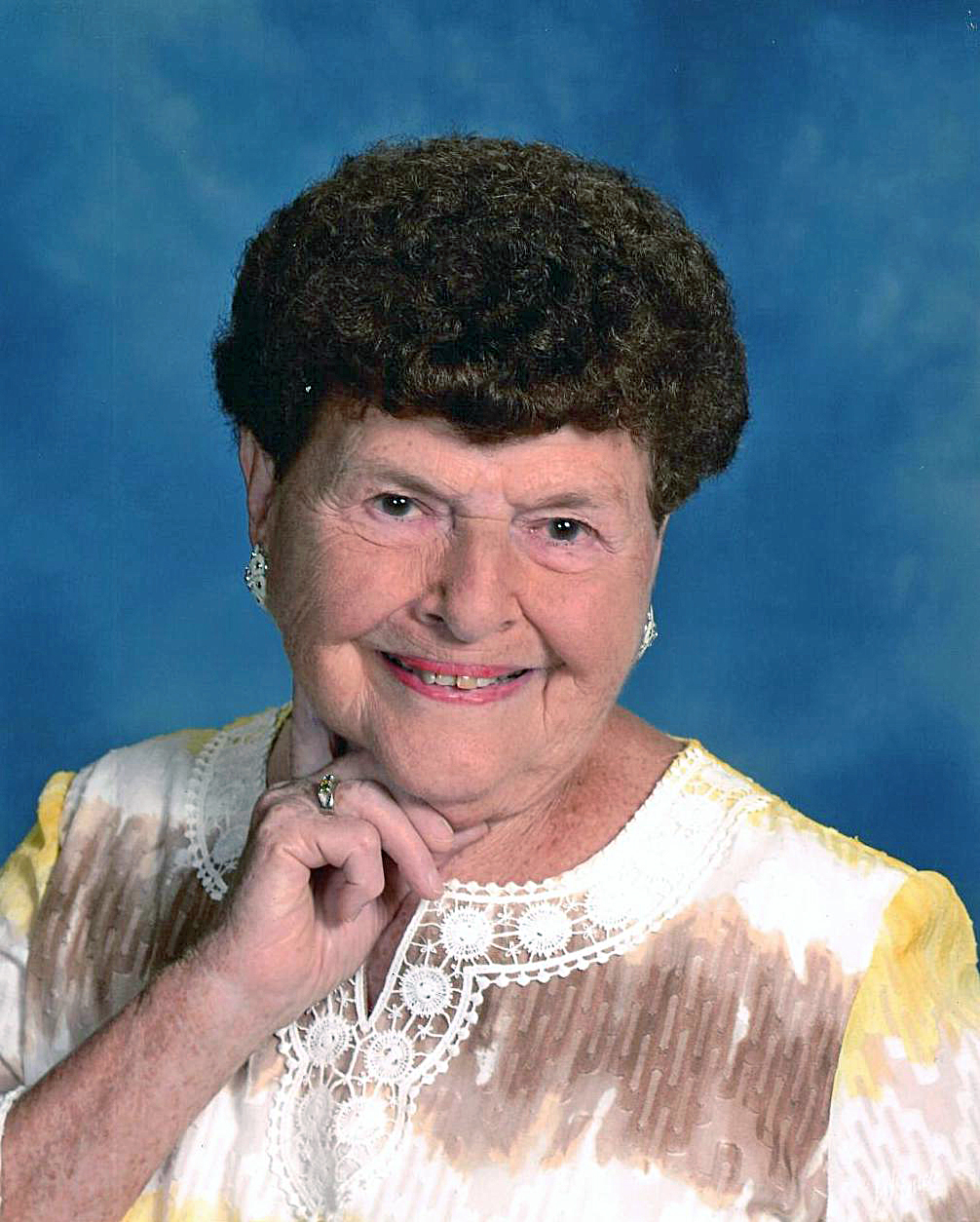 ) Lepoglow, 87, of Girard, passed away at 6:00 p.m., Saturday, March 6, 2021 in the Girard Medical Center.
Mary Ann was born October 8, 1933 in Walnut, Kansas, a daughter of Andrew and Mary Ryan Davied. Mary Ann was a homemaker who lived in Girard and Greenbush her entire life. She graduated from Girard High School in 1952.
She worked at the Crawford County ASCS Office (Farm Service Agency) , The Crawford County Extension Office, and was District Manager for the Crawford County Conservation District for 25 years retiring in 1999.
She married Ludwig Lepoglow, Jr. on May 11, 1957 at St. Aloysius Church in Greenbush. Mr. Lepoglow preceded her in death on May 17, 2003.
She was a member of Saint Michael's Catholic Church, Saint Michael's Altar Society, Saint Paul's group at Our Lady of Lourdes for widows, and the Girard Breast Cancer Support Group. Mary Ann was a cancer survivor for 19 years.
She loved to travel and go to Casinos. Her favorite trips were to Ireland and Hawaii.
She always had a garden and lots of flowers.
Survivors include one son, Randy (Vicki) Lepoglow of Franklin; two daughters, Linda (Dave) Garrett of Girard and Carla (Randy) Bennett of Girard. Eight grandchildren, Craig (Jaycie) Garrett of Asbury, Missouri; Chassity (Mike) Folsom of Choctaw, Oklahoma; Austin (Cari) Lepoglow of Pittsburg; Chris Garrett of Fort Scott; Jordan (Jake) Edwards of Oklahoma City; Johnny Moutz of Girard; Chad (Sophia) Garrett of Pocatello, Idaho; Stephanie (Jerry) Robinson of Chicopee; Eight great-grandchildren, Lucas, Sadee, Kaydee Garrett; Kinley and Michael Folsom; Kiya and Kylian Edwards; Ben Robinson; one brother, Bob (Alice) Davied of Pittsburg; sisters-in-law, Mary Rita Davied of Tulsa; Nadine Davied of Kansas City, Kansas; Mary Ann Tims (Ronnie) of Arma; Brother-in-law, George Madl of Altus, Oklahoma; numerous nieces and nephews.
She was preceded in death by her parents; her husband; three brothers, Bill Davied, Jim Davied, Paul Davied; two sisters, Betty Madl and Rita Ross.
Funeral Mass will be at 10:00 a.m., Thursday at Saint Michael Catholic Church in Girard with Father Floyd McKinney as Celebrant. Burial will be in the Garden of Memories Cemetery at Pittsburg. The family will receive friends from 6:00 until 8:00 p.m., Wednesday at the Smith-Carson-Wall Funeral Home in Girard with the Rosary at 7:00 p.m.
Friends may call after 2:00 p.m., Wednesday at the funeral home. Memorials are suggested to Saint Michael Church or "Angels Among Us" and these may be left at the church or the Smith-Carson-Wall Funeral Home, 518 W St. John, Box 258, Girard, 66743.
Condolences may be sent to www.wallfuneralservices.com.