OBITUARY: Jim R. Davied
Jim R. Davied, 72, a lifelong resident of rural Girard, Kansas, died at 7:50 a.m., Thursday, April 9, 2015 in the Mercy Hospital in Joplin, Missouri.
Jim was born October 27, 1942 at rural McCune, a son of LeRoy and Esther (McKinney) Davied.  He attended grade school near St. Paul, Kansas and graduated from St. Paul High School.
Jim served in the US Army Reserves for 8 years.
He married Joan Born on October 26, 1963 in St. Francis Catholic Church in St. Paul.  Joan survives of the home.
Jim was a farmer and a true cowboy. He worked at the Parsons Stockyards from 1962 until 1977.  Jim then devoted his time to taking care of the grounds at St. Michael's Catholic Church.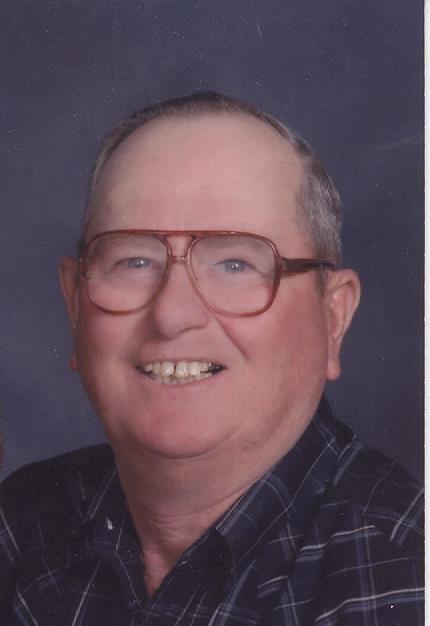 He was a member of St. Michael's in Girard and the Knights of Columbus.
Jim enjoyed his grandchildren, friends, playing cards, riding horses, and watching a good western movie.
Survivors, in addition to his wife, Joan, of the home, are his sons, Kevin Davied, and his wife, Tracy, of Sikeston, Missouri and Craig Davied, and his wife, Jenny, of Shawnee, Kansas; daughters Lisa Webster, and her husband, Tim, of Parker, Colorado and Dianna Burns, and her husband, John, of Arma, Kansas; grandchildren Sydney Davied, Spencer Davied, Madison Davied, Caden Davied, Sean Webster, Kate Webster, Cody Burns, and Tyler Burns; brothers Don Davied of Girard, Gerald Davied of Girard, Bernard Davied and Frank Davied, both of Pueblo, Colorado; sisters Clara Whelan of St. Paul and Doris Kennedy of Altoona, Kansas.
Jim was preceded in death by his parents, a brother, Verdan Davied, and sisters Anna Mae Mies and Kathleen Ewan.
Funeral Mass will be at 10:00 a.m., Monday at St. Michael's Catholic Church in Girard with Fr. Roger Lumbra as celebrant.  Burial will be in St. Francis Cemetery at St. Paul.
The Rosary will be at 6:00 p.m., Sunday at St. Michael's Catholic Church in Girard where the family will receive friends following the Rosary.  Friends may call after 4:00 p.m., Sunday at the church.
Memorials are suggested to the Knights of Columbus or Horses of Hope, and these may be left at the church or the Smith-Carson-Wall Funeral Home, 518 W St. John, Box 258, Girard, 66743.
Condolences may be sent to www.wallfuneralservices.com.