Obituary: Isobel Peters Tomlinson Bartelli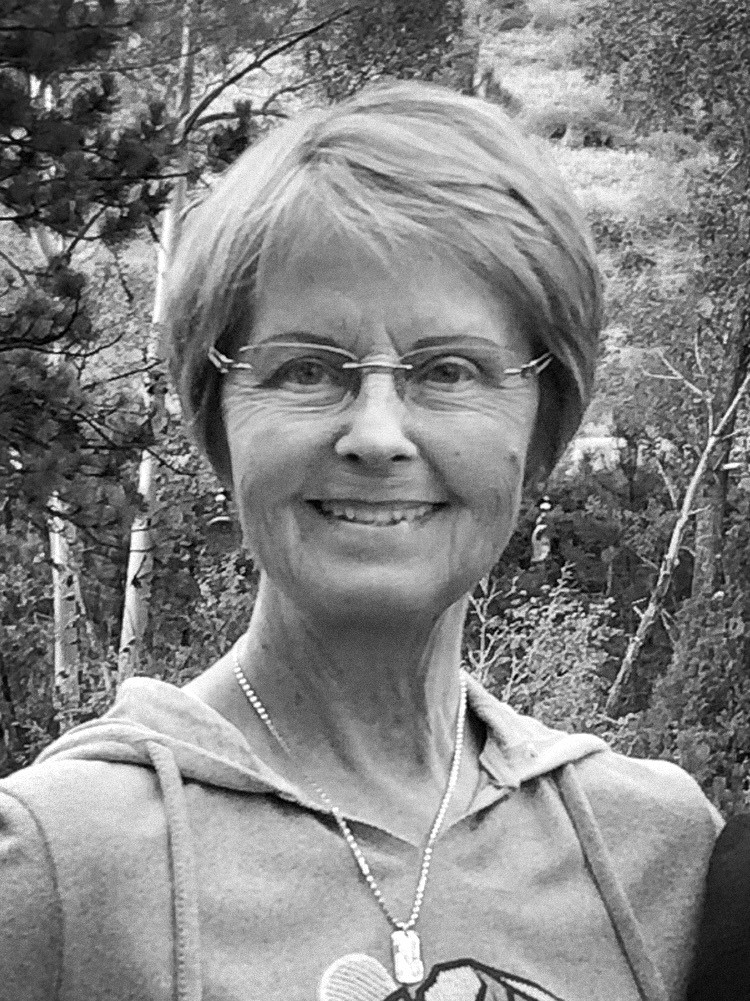 Isobel Peters Tomlinson Bartelli
1940-2021
On Tuesday, April 27, 2021, God called home one of his earthbound Angels, Isobel Bartelli ("Isy") at The Heart Hospital at HCA Houston Clear Lake in Webster, TX.

Isobel was born on June 29, 1940, to James and Eliza Tomlinson (Peters) in Edinburgh, Scotland, the sixth of seven siblings, who maintained extremely close relationships, despite their geographic separation in their adult years. Isobel met her husband, James R. Bartelli ("Jim"), while he served in the Air Force in Edinburgh in 1957, when she was just sixteen years old. During his time overseas, Jim and Isobel began their courtship, which her entire family joyfully embraced.
Isobel returned to the U.S. with Jim to meet his family in Mulberry, KS in the Fall of 1960, where his family immediately fell in love with the Scottish lass, and their courtship blossomed and led to their marriage on December 23, 1961. They enjoyed a loving, Godly marriage, full of family time and countless travel adventures, domestic and abroad, for more than 59 years. Isobel and Jim returned to her homeland of Scotland numerous times over the years to remain close to her family. They had three children who are Isobel's biggest source of pride and joy: Stephen Bartelli (Pamela), David Bartelli (Deanna) and Whitney Bartelli (Andrew Bogucki). Isobel was also a special Mother figure to her niece, Gaille Davidson, who lost her parents at a young age. Isobel beamed with pride to earn the title of "Nana" to her seven grandchildren, Shayna Lanae, Alan Thomas, Austan Mariah, Mallory Eliza, Nicklaus James, Alexa Isobel and Ava Genevieve, and four great-grandchildren, Ryder Josiah, Piper Eden, James Lucas and Elliana Marie. Each of her grandchildren and great-grandchildren had a special, tightknit relationship with their Nana and adore her so.
As a teen, Isobel was a florist at George Wilson florist in Edinburgh, Scotland for five years, where she made beautiful floral arrangements for the finest hotels on Princes Street, even preparing flowers for Princess Grace. Isobel's extraordinary beauty drew the attention of many, including those seeking a "Scotland Summer Girl," and she even went on to become runner-up for Miss Scotland.
After relocating to the U.S., Isobel began working as a dental assistant for Dr. Davis Cheek of Pittsburg, KS. She worked Dr. Cheek for more than 20 years. She chose to make a career change to be in Girard, closer to family and Jim's job as a foreign language teacher at Girard High School. She continued her passion as a healthcare provider, serving her home community as a paraoptometric for Doctors Bill Vietti and Randall Holloway, until her retirement.
Isobel and Jim are members of the First Christian Church of Girard, KS, where Isobel loved fellowship and serving God by participating in and caring for her Church family and the entire Girard community. Isobel was an avid golfer for a number of years and a member at the Crestwood Country Club. She was also a member of the Girard Hospital Auxiliary. Isobel, Jim and their family enjoyed planning vacations together, with Hawaii being a special and frequent destination to spend time together.
Despite her reluctance for taking risks, she indulged her family by joining in their adventures, including dog sled rides in Alaska, parasailing, hot air balloon rides, white water rafting, biking down a volcano, flying in an Alaska bush plane, deep sea fishing, climbing pyramids in Mexico, riding snowmobiles, camels and elephants, and snorkeling in deep Pacific waters.
Isobel will forever be remembered by her family, friends, church family and community for her positive and friendly nature, which fueled a tireless, loving drive to serve and encourage everyone she met. Isobel's love of family was legendary. She served as the catalyst who demanded that her family, regardless of geographic distance, remain closely woven together as a unit, united with love and empathy for one another. Isobel is a true example of God's grace, whose superpower was the ability to make each person she knew feel most special and unique.
She is survived by her husband, Jim of the home, her three children, seven grandchildren, four great-grandchildren, her younger brother, Billy Tomlinson of Dalkeith, Scotland, and numerous nieces and nephews. Isobel is preceded in death by her parents, her sisters, Helen (Ella), Sylvia, Mary (May) and Mariah and her brother, James.
A visitation with family will be held from 10:00-11:30 am on Thursday, May 6, at the First Christian Church in Girard, KS, 119 N. Summit Street. A funeral service will follow at 11:30am. The funeral service will be livestreamed at facebook.com/fccgirardks. Masks are optional. In lieu of flowers the family suggest memorial donations to the First Christian Church of Girard.