Obituary: Everett Eugene "Gene" Carr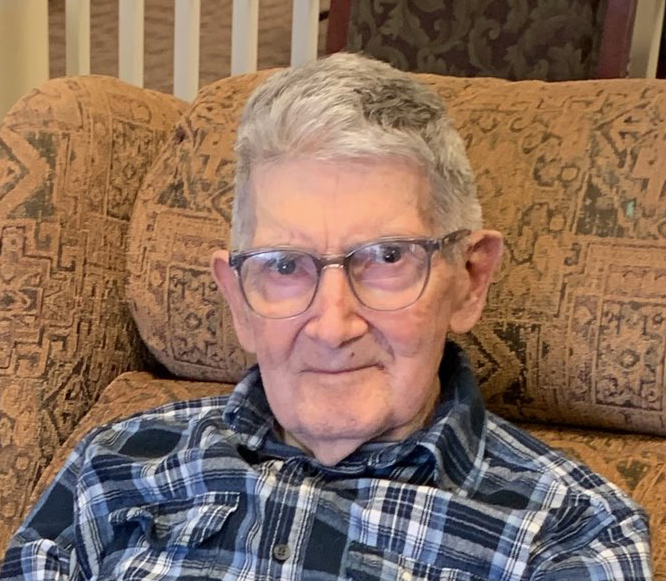 Everett Eugene "Gene" Carr, 92, of Girard, KS, passed away on January 25, 2023, at Westridge Senior Living & Retirement Community in Girard, Kansas.
Everett was born on June 28, 1930 to Everett E. and Edith May (Haggard) Carr in Carthage, Missouri. He attended Weir Grade School and graduated from Columbus Unified High School.
Gene served in the U.S. Army in the Korean War from January 31, 1952 to January 9, 1954, receiving several service medals. Upon leaving active service, he transferred to the Army Reserve to complete an additional 8 years of service.
On December 20, 1950, he was united in marriage to Freda B. Smith at the Nazarene Church in Pittsburg. She preceded him in death on October 26, 2014.
Gene was self-employed as a farmer and dairyman for 10 years before going to work for the Producers Coop Association in Girard. He worked there for 27 years before retiring.
Membership was held in the Mount Olive Baptist Church.
He is survived by five sons, David Carr and his wife, Kathy of Girard, KS, Jeff Carr and his wife, Janet of Riverton, KS, Allen Carr of Diamond, MO, Ronald Carr and his wife, Angie of Fort Scott, KS, and Donald Carr and his wife, Amy of Neosho, MO; two daughters, Debra Boyd and her husband, Daniel of Lenexa, KS and Janet Ashbacher and her husband, Mike of Arma, KS; a sister, Nancy M. Forbes of Arma, KS; 14 grandchildren, 15 great-grandchildren and 2 great-great-grandchildren.
He was preceded in death by his parents, two brothers, Carl Richard "Dick" Carr and Keith Wayne Carr, and a sister, Doris J. Waggener.
Services will be held at 11:00 a.m. Monday (Jan. 30th) at the Brenner Mortuary with Chaplain Randy Beeman officiating. Burial will follow in the Girard City Cemetery. The family will receive friends from 6:00 p.m. to 8:00 p.m. Sunday at the Brenner Mortuary, where friends may call after 10:00 a.m. Sunday to sign the register book. The family suggests memorials to the Westridge Senior Living Community and/or Harry Hynes Hospice. These may be left at or mailed to the Brenner Mortuary, 114 East 4th St., Pittsburg, KS 66762. Friends may leave condolences online at www.brennermortuary.com. Arrangements are under the direction of the Brenner Mortuary, Pittsburg, KS.