Memorial Day cemetery schedule
BY SAMANTHA GUY
The George C. Brown, Post 26 of the American legion, will conduct memorial services with military honors at various local cemeteries Monday, May 28.
Participating community members are to meet at the Legion at 7:15 a.m. and the group will leave for the first cemetery at 7:45 a.m.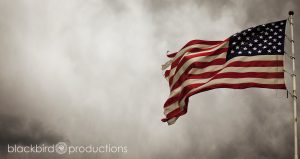 The group will meet at the following cemeteries at the following times:
Beulah Cemetery at 8 a.m.; Meyers Cemetery, 8:30 a.m.; Greenbush Cemetery, 9:15 a.m.; Brazilton Cemetery, 9:45 a.m.; Lutheran South Hepler Cemetery; 10:15 a.m.
A break will occur at the Hepler Community Center at 10:30 a.m. before continuing to the rest of the cemeteries.
After the break, the group will travel to the North Hepler Cemetery at 11 a.m.; Farlington Cemetery, 11:30 a.m.; Girard Cemetery/Unknown Soldier's Monument, noon; and wrap things up at the Big Flag Monument at 12:15 p.m.