Hometown Girard OBIT, Ray Bolin
RAY BOLIN  MAY 16, 2014
Ray Bolin, 91, of Girard, died at 9:28 p.m., Friday, May 16, 2014 in the Girard Medical Center.
Ray was born May 28, 1922 in Lee County, Virginia, a son of George and Lula (Ewing) Bolin.  He grew up in Virginia and Kentucky before moving to Kansas where he attended schools in Walnut.
He graduated from Pittsburg State University with his degree in auto body repair.
Ray served in the US Navy as a chief warrant officer 4 from 1940 until his retirement in 1962.
He married Jean Marie Heitman on August 26, 1946 in Columbus.  She preceded him in death on May 26, 2010.
Ray worked at Evans Chevrolet in Girard for over 20 years before retiring in 1984.  Ray enjoyed his family and especially his grandchildren.
He was a lifetime member of the Military Officers Association of America, the George C. Brown Post No. 26, American Legion, the Steven Bennefeld Post No. 7479, Veterans of Foreign Wars, and the Girard Masonic Lodge No. 93, AF & AM, all of Girard.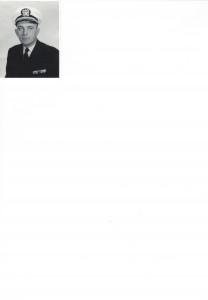 Survivors include a daughter, Debbie Frakes and her husband Steve of Girard; son Gary Bolin and his wife Lisa of Rochester, Minnesota; 8 grandchildren; 6 great-grandchildren.
Ray was preceded in death by a son, Richard H. Bolin, on May 18, 2002, a sister, Beatrice Bowin, and his brothers Arnold Bolin and Howard Bolin.
Memorial services will be held at 11:00 a.m., Friday, June 6, 2014 in the Smith-Carson-Wall Funeral Home in Girard with Pastor Rick Prideaux officiating.  Private committal services will be held at a later date.
Memorials are suggested to The Big Flag and these may be left at the Smith-Carson-Wall Funeral Home, 518 W St. John, Box 258, Girard, 66743.
Condolences may be sent to www.wallfuneralservices.com