Obituary: Teresa Sue Wood
   Teresa Sue Wood, 56, passed away at 

9:00pm

, Tuesday, July 11, 2017, at KU Medical Center. Teresa was born August 17, 1961, in Atlanta, Georgia. At the age of two days old, she was adopted by Clyde and Margie Wood, of Girard, Kansas. Teresa was absolutely adored by her adoptive parents.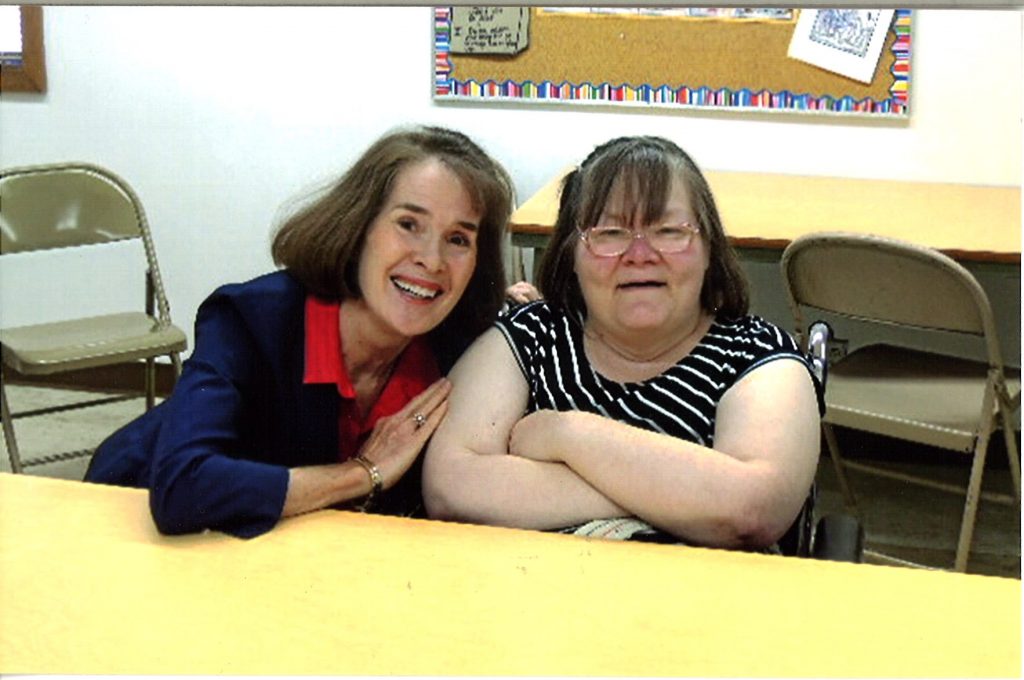 Teresa was a member of the Friendly Class 

Sunday

School of First Christian Church. Members of the church were proud to have her in their church family.  Teresa enjoyed life, especially delighting in going to church, being with friends, and going to parties. She would say, "I do," which meant "I love you."
   Teresa was lovingly cared for by the staff of Mosaic of Pittsburg. She was especially loved by her housemates: James, Eddie, Sarah, Carol, Bootsie, Terri, and Mary. Christina Hatfield, Dandy Blagg, Crystal Castagno, Kristy McGuire, and Nicole Oliver helped to provide for her care for the past eight years of her life, transitioning her from the home to her care provider, Mosaic. Teresa was very much loved by her legal guardian, Pam Kolath, as well as her 

Sunday

School Team: Carolyn Allmond, Diana Catron, and Bonnie Fenimore.
   Teresa was preceded in death by her parents, Margie and Clyde Wood.
   Funeral services will be 

10 a.m.

, 

Wednesday, July 19, 2017

, at Smith Carson Wall Funeral Home, in Girard, Kansas, with Pastor Pat Nixon officiating. Burial will immediately follow the service, in Girard Cemetery, Girard, Kansas.  The cremains of Teresa's parents will be buried with her, as per their wishes.
   Memorial contributions can be made to Mosaic of Pittsburg or First Christian Church of Pittsburg. Arrangements are under the direction of Smith Carson Wall Funeral Home of Girard, Kansas.