Obituary: Ruth Pauline (Foster) Simmons
Ruth Pauline (Foster) Simmons, 97, of Overland Park, Kansas, formerly of Girard, Kansas, died at 5:25 a.m., Thursday, July 27, 2017 in the Villa St. Joseph Care Center in Overland Park.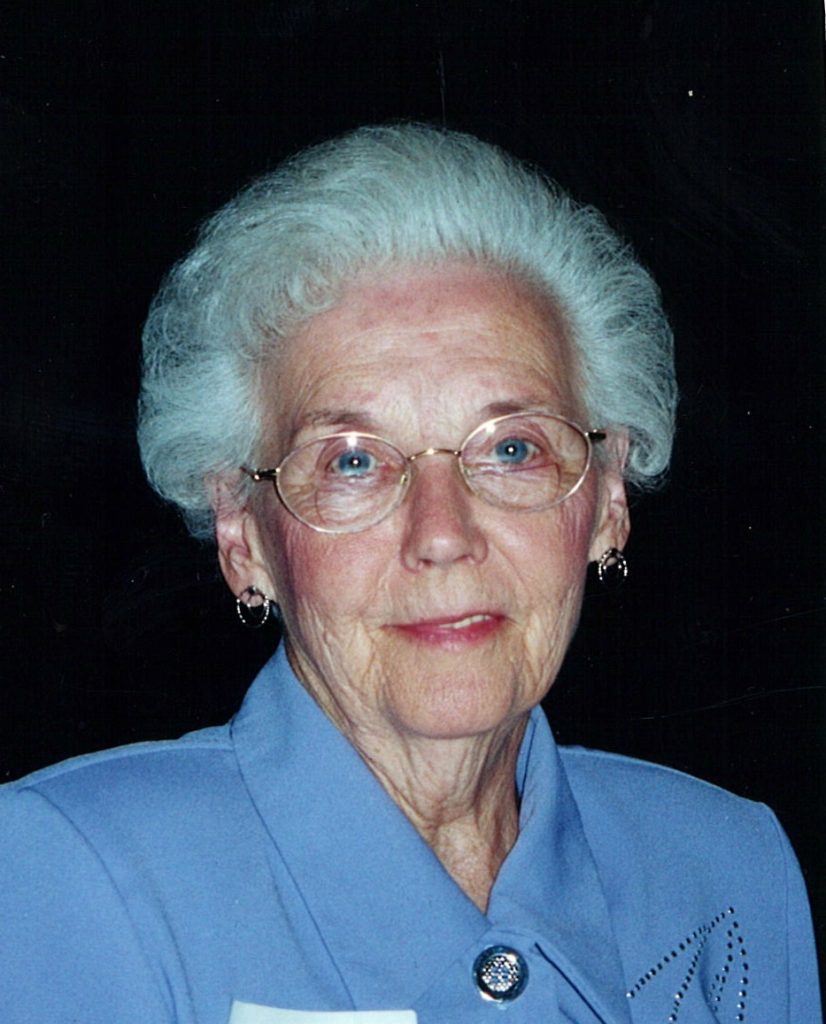 Ruth was born November 27, 1919 in Walnut, Kansas, a daughter of Floyd and Sarah (Long) Foster.  She grew up in Walnut and graduated from Walnut High School in 1937.
Ruth married Verle K. Simmons on June 5, 1938 in Walnut.  Verle preceded her in death on May 27, 1999.
In 1942, Verle and Ruth lived in Orange, Texas before moving to McCune, Kansas in 1946.
She worked for the Agricultural Census Bureau and later as a security guard at the Kansas Army Ammunition Plant, both in Parsons, Kansas and her nickname at the ammunition plant was "Pistol Packin' Mama."
Ruth was a member of the Countryside Christian Church in Pittsburg, Kansas.  Ruth was a doll collector and a past member of the SE Doll Club and a past member of the Girard Red Hat Society.
Survivors are a daughter, Janice Ossana, and her husband, Butch, of Overland Park; grandchildren Gina Sublette, Tami Brooks, and Jason Ossana; great-grandchildren Ryan Gorenc, Eric Gorenc, Anthony Sublette, William Sublette, Jr., Nichole Sublette , Jessica Brooks and Jennifer Brooks; great-great-grandchildren Jason Gorenc, Michael Gorenc, Dameon Workman, Jade Sublette, Dustin Sublette, and Harper Lou Allen; a sister, Edyth Sexton of Rupert, Idaho.
Ruth was preceded in death by a grandson, Bruce A. Ossana, and a sister, Helen McFarland.
Funeral services will be at 11 a.m., Tuesday at the Smith-Carson-Wall Funeral Home in Girard with Pastor Dan Muter officiating.  Burial will be in the Girard Cemetery.
The family will receive friends from 10 a.m. until 11 a.m. Tuesday at the funeral home where friends may call after 2 p.m., Monday.
Memorials are suggested to JCPRD Special Olympics or the Alzheimer's Association, and these may be left at the Smith-Carson-Wall Funeral Home, 518 W St. John, Box 258, Girard, 66743.
Condolences may be sent to www.wallfuneralservices.com