Obituary: Melvin E. Geier
   Melvin Edward Geier, 86, of Girard passed away at

12:39 p.m.

, Wednesday, April 19, 2017 at the Via Christi Hospital of Pittsburg, Kansas.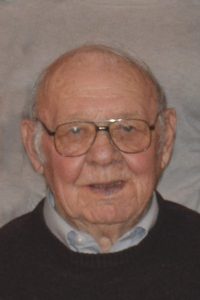 Melvin was born February 3, 1931 in Girard, Kansas, the son of Edward and Ethel (Cunningham) Geier.

He attended school in Girard, Graduating from the Girard High School. Melvin received his bachelor's of science degree in education from the College of Emporia, Emporia, Kansas and his Master's degree in education from Pittsburg State University.
On December 21, 1952 Melvin was united in marriage to Ina Floy Good in Ashland, Kansas, she survives of the home.
   He served his country as a member of the United States Army.
Melvin was a counselor and coach at the Ashland High School, Ashland, Kansas, Nickerson High School, Nickerson, Kansas and Larned High School, Larned, Kansas. In addition to his dedication to the field of education, Melvin conducted a cattle operation and was active in the Cattleman's Association and other farming organizations. He also served as a member of the Board of Directors of the Girard National Bank.
   Survivors in addition to his wife are

 

two daughters: Kathy Sankey and her husband Lyle of Branson, Missouri, Kaye Barthuly and her husband David of Winfield, Kansas, three grandchildren: Jared Barthuly, Cody Barthuly and his wife Katie, Sasha (Sankey) Nelson and her husband Kirk, two brothers: Bill Geier and Herb Geier.
   Services for Melvin E. Geier will be at

1 P.M.

,

Monday, April 24, 2017

at the Girard Presbyterian Church with Reverend Laurie Anderson and Reverend Greg Geier officiating. Burial will follow in the Girard cemetery.
   Memorials are suggested to the" Kansas Livestock Foundation Wildfire Relief Fund" and these may be left at the Smith-Carson-Wall Funeral Home or mailed to the Smith-Carson-wall Funeral Home, 518 W. St. John, P.O. Box 258, Girard, Kansas 66743.