Obituary: James Arlin Vaughn
James Arlin Vaughn, 70 of Girard, formerly of Pittsburg, KS died at 5:15 a.m., Monday January 9, 2017 at the Via Christi Village in Pittsburg.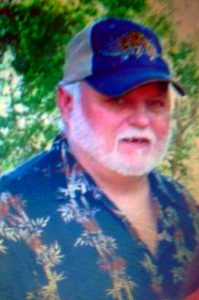 He was born February 19, 1946 in Kansas City, KS the son of James Criss and Ella Mae (Gaignat) Vaughn.
James was a self-employed residential carpenter for over 30 years.
He was a former member of the First Assembly of God Church in Parsons.
Survivors include two daughter: Kim Haviland and Janet Brewer both of Parsons, a son Darin Vaughn of Cherryvale, KS, mother Ella Mae Vaughn of Parsons; step-son: Kelly Thompson of Pittsburg and step-daughter: Abby Buck of Girard, KS; a special friend and caregiver Connie Vaughn of Girard, three nephews Bryan, Jason and Chris Vaughn, a niece Shannan Peterson, 9 grandchildren, three step-grandchildren and six great-grandchildren.
We was preceded in death by his father James Criss Vaughn and a brother Richard Vaughn.
A celebration of life will take place on Saturday, January 21, 2017 at the Parsons Recreation Center where the family will receive friends from 3-5 p.m.
Condolences may be left at www.friskelfuneralhome.com.
Memorials may be made to the SEK Humane Society; these may be left at or mailed to the funeral home.
Cremation arrangements by Friskel Funeral Home 230 E. McKay Frontenac, KS 66763.