Obituary: Cliffie M. DeMoure
Cliffie M. DeMoure, 94 of Girard, Kansas, died at 1 p.m., Tuesday, August 29, 2017 in the Guest Home Estates in Pittsburg, Kansas.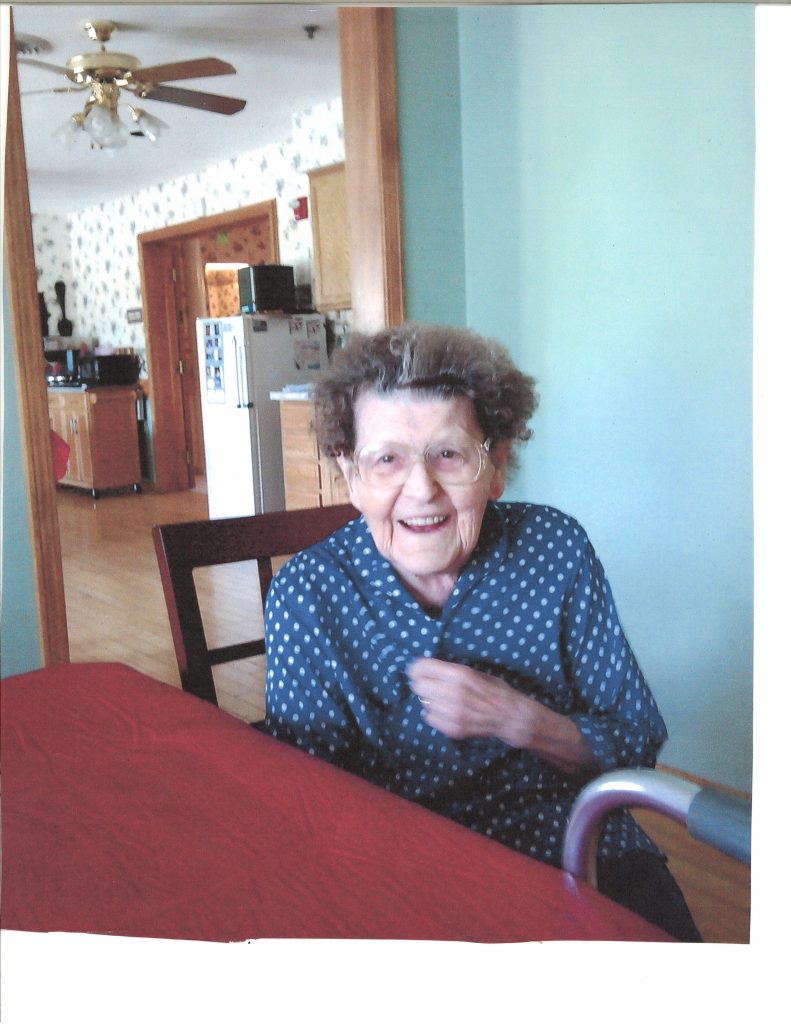 Cliffie was born July 7, 1923 in Kiowa, Kansas, a daughter of Herbert E. and Marie (Snodderly) Whitton.  She grew up in Kiowa, graduated from Kiowa High School in 1942, and she attended Wichita State University.
She worked at the Boeing Aircraft Company in Wichita during World War II.
Cliffie married Bill G. DeMoure on August 13, 1949 in Wichita.  He survives of the Medicalodges of Girard.
She and Bill lived in Wichita after their marriage and she was a homemaker.  She worked at Western Control in Wichita before she and Bill moved to Girard in March of 2012.
She encouraged her children about church, reading their Bibles, and she was a real help to her family.
Survivors, in addition to her husband, Bill, of the home, are sons Pastor. Gaylord DeMoure, and his wife, Ruth, of Girard; Victor DeMoure, and his wife, Kathy of Battlefield, Missouri; Vincent DeMoure, and his wife, Nicole of Wichita; ten grandchildren; 23 great-grandchildren.
Cliffie was preceded in death by two brothers, Paul Whitton, and Leon Whitton, one sister: Jayne Lewis, and a great-granddaughter.
Funeral services will be at 1:30 p.m., Friday, September 1, 2017 at the National Cemetery in Fort Scott, Kansas with Pastor Mike Buckamneer officiating.  Friends are asked to meet at the cemetery.
Visitation for Cliffie will be Thursday from 6 p.m. until 8 p.m. at the Smith-Carson-Wall Funeral Home in Girard where friends may call after 2 p.m.
Memorials are suggested to "Lifegate Tracts Inc."or Bible Publications Ministry – Crossroads Baptist Church and these may be left at the Funeral Home or mailed to the Smith-Carson-Wall Funeral Home at 518 W St. John, Box 258, Girard, 66743.
Condolences may be sent to www.wallfuneralservices.com