Obituary: Clarice Mae Miller
Clarice Mae Miller, 86, of Girard, joined her Heavenly Father, at 5:20 a.m.,Friday, September 22, 2017 at Girard Medical Center.
She was born May 1, 1931 in Parsons, Kansas to Orange Harrison (Pete) Troegle and Jessie Lucille (Lytle) Troegle.  She attended Parsons schools, graduating in 1949.  She also attended Parsons Business School specializing in clerical studies and business machines.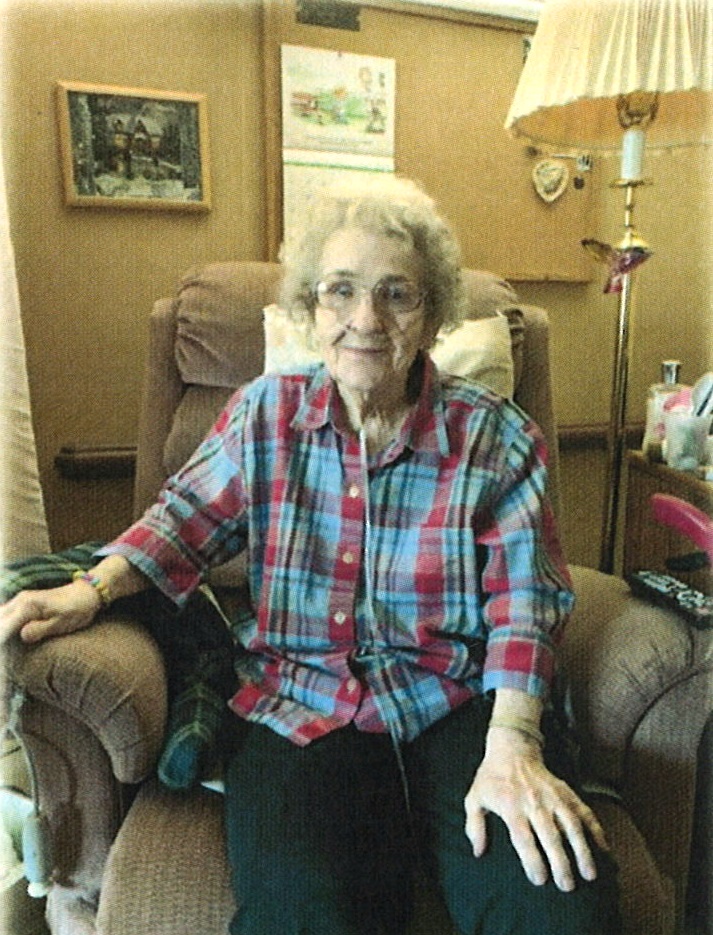 Clarice worked at National Gypsum Co and Hallmark Card Co in Parsons and at Continental Can in Coffeyville.  She married John Wesley Miller on August 8, 1953 in Parsons, Kansas.  He preceded her in death in 2009.  They lived in Cherryvale, Kansas, relocated to Benicia, California for 2 years, then returned to Cherryvale before making their permanent home in Girard in 1958, where Clarice was a homemaker.  She entered Medicalodges of Girard in January of this year.
In 1982, Clarice and her husband created Girard Tarps & Covers, now Girard Tarps Inc, incorporating in 1992.  They operated the business for 19-1/2 years. In 1995, their company was named "Dealer of the Year" by Shur-Lok for generating the most sales in the continental United States and Canada.  In 1999, Girard Tarps Inc. was named the "Business of the Year" by the Girard Chamber of Commerce.
Clarice enjoyed spending time with her family, sewing, painting, crafts, traveling and photography, however her passion was serving Christ.  She was proud of her 60 year membership at the First Baptist Church in Girard, serving as choir member, organist, church treasurer and Sunday school secretary for many years.
Survivors include her children Donna Woolman of Joplin, Janet Miller, Lisa (Jerry) Franklin, Joyce Lord and daughter-in-law Patty Miller all of Girard, and son-in-law John Carmona of Colorado Springs.  Additional survivors are: grandchildren Melissa Carmona, Andrew (Colleen) Carmona, Tyson Mouton, Natasha Franklin, Jarial Franklin (fiancé Mike Edwards), Amber Franklin, Heath Lord, Grant Lord, Jaime Eaton and Melissa Goff; and Great-grandchildren Jess, Chyann, Alex, Jonathan, Austin, Sariah and Lucas Carmona, Trey and Amirah Eaton, Quentin and Olivia Franklin, and Bryor Edwards.  Also surviving is her sister-in-law Darlene Hellwig and her dearest life-long friends, Carol Sue Bowen and Ruth Hughes.
In addition to her husband, Clarice was preceded in death by her daughter Valerie Carmona in 2008, her son Alan Miller in 2017, her grandson John Wesley Carmona in 2016, her Great-granddaughter Synnovea Eryn in 2010, and siblings Helen Robison, Fred H Troegle, Ardith J Pierce and Oran H Troegle.
Funeral services will be at 2 P.M., Saturday, September 30 at the Smith-Carson-Wall Funeral Home in Girard with Pastor Scott Bennett officiating. Burial will be in the Girard Cemetery.  The family will receive friends from 6:30 until 8 P.M., Friday, September 29 at the Smith-Carson-Wall Funeral Home in Girard where friends may call after 1 P.M. on Friday.
In lieu of flowers, memorial contributions may be made to the First Baptist Church of Girard or the Activity Fund at Medicalodges of Girard. These may be left at the funeral home or mailed to the Smith-Carson-Wall Funeral Home, 518 W. St. John, P.O. Box 258, Girard, Kansas 66743
Condolences may be sent to www.wallfuneralservices.com