LANCER BASEBALL TEAM STATEBOUND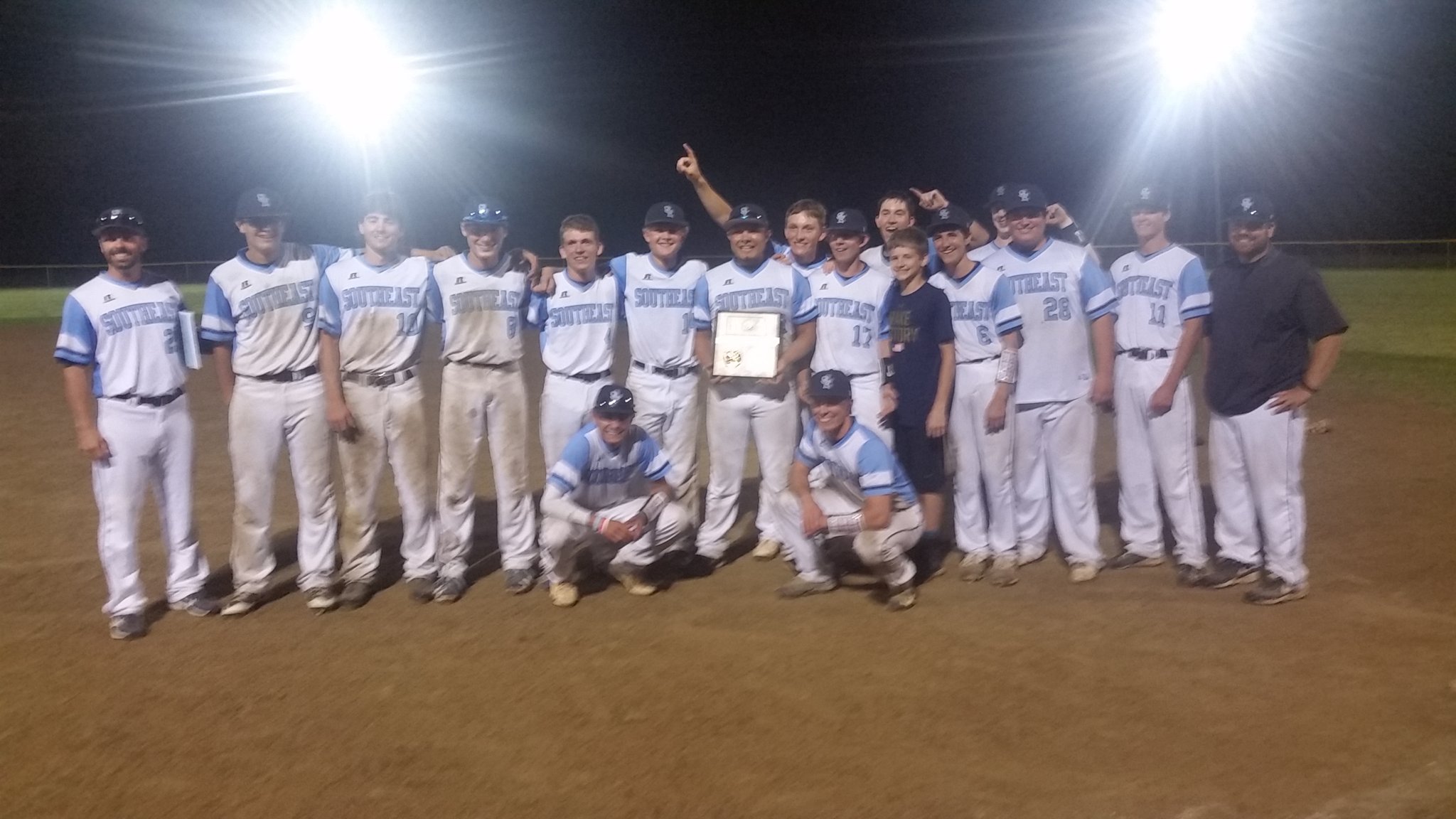 SOUTHEAST WILL BE THE No. 6 SEED
CHEROKEE, Kan. – The Southeast High School Boys Baseball team is Regional Champion and will play in the KSHSAA Class 3A State Championship tournament at Tointon Family Stadium at the campus of Kansas State University in Manhattan, Kansas.
Southeast-Cherokee (13-8) has been seeded as the No. 6 team and will face No. 3 Eskridge-Mission Valley High School (19-2) on Thursday, May 25 at 1:15 p.m. The winner of that game will proceed to play on Friday, May 26 at 11 a.m. against the winner of No. 2 Marion/Lost Springs-Center (21-1) and No. 7 Hays-Thomas Moore Prep-Marian (13-8). The 3A Third Place game is scheduled for Friday, May 26 at 3:30 p.m., and the 3A Championship game is scheduled for 5:45 p.m.
The roster for the Southeast Lancers is as follows: #2 Caleb Fenimore SR, #4 Clayton Wilkins SR, #5 Triston Gardner SR, #6 Reece Jacobs FR, #8 Brett Malle SO, #9 C.J. Peacock SO, #10 Cole Burdette SR, #11 Tanner Craddock SO, #14 Hunter Jameson SR, #15 Jake Burns JR, #16 Bryce Petersen FR, #17 John Jameson JR, #19 Colton Trejo SR, #23 Dylan Wilson JR, and #28 Chad Lewis SO. Student Managers are Kyra Stewart and Bailee Ulery. The Head Coach of the Lancers is David Dainty and the Assistant Coach is Chris Dunlap.
Parking, ticket, and other fan information is available at http://www.kshsaa.org/Public/Baseball/State.cfm.